John
Dickie
Adjunct/Research Associate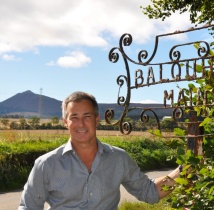 Email:
john.dickie@dal.ca
Mailing Address:
1355 Oxford Street Room 3060, Life Sciences Centre Halifax, Nova Scotia, B3H 4R2

Research Topics:
Nautical Archaeology
Mineral Exploration
Hurricanes
Sustainable Development
Offshore Supply Chains
John Dickie holds B.Sc. (Honours in Geology) and M.Sc. (Geology) degrees from Dalhousie University), a B.Ed. (Science/Environmental Science) from the University of Toronto/ OISE and an MBA from the Sobey School of Business, St. Mary's University. An Adjunct to the Faculty of Graduate Studies and associate of the Basin and Reservoir Lab, Dalhousie Earth and Environmental Sciences, John has worked as a geologist on research and mineral exploration projects across the Canadian Cordillera through British Columbia, Yukon Territory and into Alaska, western Mexico and Baja, in the Southwest Pacific (Vanuatu archipelago), and in development drilling offshore Nova Scotia on the Sable subbasin gas – condensate fields. John joined the Government of Nova Scotia's Department of Energy to manage Industrial Benefits and held successive roles in offshore training and labour market development, energy and ocean tech R&D, international business development in the United, States, Mexico and South America, the Caribbean, Europe (North Sea) and the Middle East, and later led operational planning and general management of the division. John led his group to reposition Nova Scotian capability and capacity to address Canada's and Nova Scotia's energy transition to carbon neutrality, supporting efforts in wind and solar, in-stream tidal, carbon capture, hydrogen, and geothermal energy. John leveraged Canada's regulatory framework on sustainable development with free trade partners Peru and Colombia to build links on trade and resource development research.
Nova Scotia's location in the northwest Atlantic supporting shipping, shipbuilding, fisheries, tourism and marine recreation and potential offshore wind and carbon storage will increasingly feel the effects of climate change on North Atlantic hurricanes. John's underwater heritage and nautical history expertise has led to a new dimension of research into why North Atlantic hurricanes were more intense during the colder climate of the Little Ice Age than in modern times. This work has important implications for understanding the risk of a return of those conditions under projected climate and sea surface temperature warming into the future and the potential risk to Nova Scotia's maritime communities and industries as well as its coastlines, forests and wetlands.
John is a PADI Rescue and IANTD Technical diver with a Nautical Archaeology Society (UK) certificate and over 25 years' diving and underwater heritage experience. John published a book on the 1797 HMS Tribune shipwreck and the legend of the heroic fisher boy from Herring Cove. He has contributed to collections at the SS Atlantic Heritage Interpretation Park in Terence Bay Nova Scotia and the Maritime Museum of the Atlantic in Halifax.