James
Brenan
Killiam Professor, Departmental Chair (on sabbatical leave)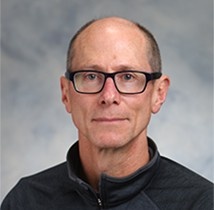 *Currently on Sabbatical Leave
Email:
JBrenan@Dal.Ca
Phone:
+1 902 494 2358
Fax:
+1 902 494 6889
Mailing Address:
Dalhousie University
1459 Oxford Street
PO BOX 15000
Halifax NS B3H 4R2
CANADA
Office:
Life Sciences Centre
3rd Floor Ocean Wing
Rm. 3612


Education
Ph.D. (Geology) Rensselaer Polytechnic Institute (Troy, USA), 1990
B.Sc. (Geological Sciences, Honours), McGill University (Montreal, Canada), 1985
Teaching
ERTH 3020: Metamorphic Petrology
Research
"My research focuses on experimental studies related to the behaviour of trace elements during igneous and hydrothermal processes."
Current areas of study investigated by his research group, High Pressure Laboratory, include:
the role of chromite and olivine in fractionating Re and platinum group elements in mafic igneous systems
diffusion of Re, Os and Pt in sulfides and oxides with implications for "closure" of the Re-Os and Pt-Os isotopic systems
constraints on Earth differentiation from siderophile element geochemistry
behaviour of siderophile and chalcophile elements during the solidification of massive sulfide ore
partitioning of redox-sensitive elements in mineral-melt systems
fluid/mineral partitioning with application to the origin of subduction zone magmas.
Honours
Julian Boldy Award for Best Paper in Mineral Deposit Research, 2012
Dean's Outstanding Teaching Award, University of Toronto, 2004
Hawley Medal, Best Paper Award, Mineralogical Association of Canada, 2003
Young Scientist Medal, Mineralogical Association of Canada, 2002
Premier's Research Excellence Award, 2000
Fellow and Life Member of the Mineralogical Society of America, 1998-present
Mineralogical Society of America Award, 1998