Programs
Our education and training provision is wide-reaching, highly specialised, and targeted to the realities of leadership, management and administration in the workplace.  
If you are looking for internationally accredited, intensive training in Health Administration, with or without a combined specialism in Law or Pharmaceuticals, see our Masters Programs. 
If you are a current undergraduate or a professional working in the field who would like to prepare for Health Sector leadership, start with our Professional and Undergraduate programs. 
If you are a serving Director, Administrator, Manager or CEO, go directly to our Health Sector Executive Development section. 
If you are interested in pursuing a PhD with one of our faculty, please follow this link to the relevant information.  
Master of Health Administration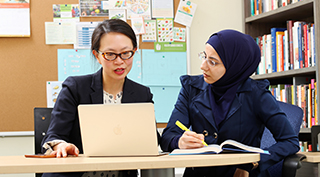 Our flagship program: this 16-month MHA leads 89% of students to employment within 3 months of graduating.  That's no suprise given the 4-month residency; ELEMENT mentoring scheme, and essential CAHME accreditation.  Part-time options are available, and no previous Healthcare experience is required. 
Juris Doctor/MHA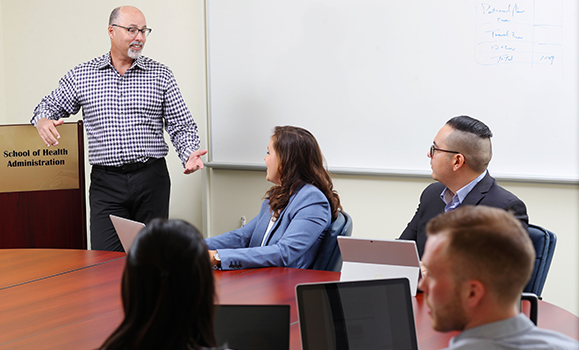 This is an unparalled opportunity to gain both a law degree and a health administration degree on an accelerated program. Through four years of intensive and rewarding study, you will complete requirements for both qualifications, emerging as a leadership-ready lawyer and/or health executive. This program is a collaboration with the Schulich School of Law which hosts the Dalhousie Health Law Institute. 
PharmD/MHA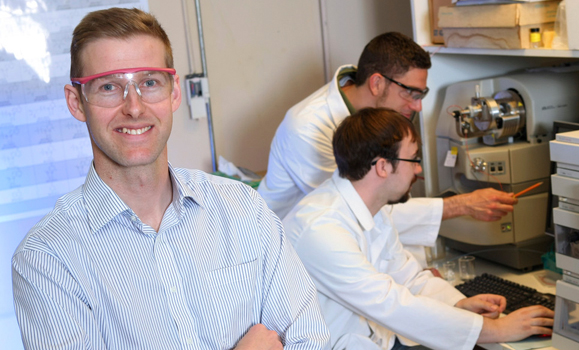 Unique in Canada, this pathway combines our MHA with Dal's PharmD program.  This accelerated program prepares students for both pharmaceutical practice and health leadership, building the essential skills required by the contemporary, complex and interdependent healthcare sector.
Additional Post-Grad Opportunities
Certificate in Healthcare Law
We offer a 3 course, online certificate, Healthcare Law for Non Lawyers, which allows participants to navigate the complex body of law governing their rights and responsibilities.  This is an online course.  Current senior leaders should consider our 5-Day, intensive Executive Certificate.
Certificate in Professional Development
Students taking any variation of our MHA program (incl. JD & PharmD) can gain an additional graduation certificate evidencing their commitment to professional development: see the details by clicking here.  
Emergency Health Systems
Certificates & Diploma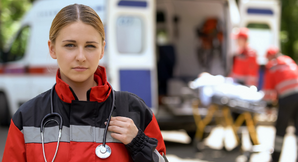 We have a range of programs for current and aspring EHS managers, designed by specialists and targeted to real-world contexts. Flexible, rigorous and affordable, see which option will best meet your PD needs.