About
Welcome to our School: Pjila'si, et Bienvenue.
Championing Canadian Healthcare since 1982
For forty years, it has been our mission to drive positive change in healthcare through our specific specialism: the leadership and management of this essential sector. Through outstanding teaching, world-class research and carefully cultivated connections with the communities we serve, our School strives to impact upon the healthcare sector in Nova Scotia, across Canada, and around the world.  We are proud to have developed an outstanding network of alumni who champion best practice at every level of our industry, and we strive to attract students from every walk of life.
However, there is so much more to be done.  Our communities deserve access to healthcare that is timely, affordable and open to all and we know how many obstacles persist.
To that end, we continue in our mission to train the very best healthcare leaders; to undertake pioneering research, and to support professionals in the field as they strive to excel.  Although comprehensive, a website cannot possibly capture all that we do, so whether you're looking for world class training across every level of the sector; an international expert from our faculty, or just to look around, we hope you'll soon be in touch.
With best wishes, 
    Michael, and the Team at SHA
Dr. Michael Kieffe, Director of SHA
Unique programs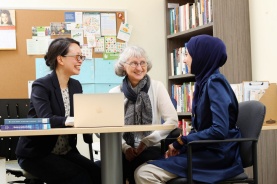 Prepare to begin or enhance your career in the dynamic field of Health Administration. As a graduate you will be considered an exceptional leader ready to take on challenges and career-defining opportunities that will help shape the future of the Canadian health system.
World-class faculty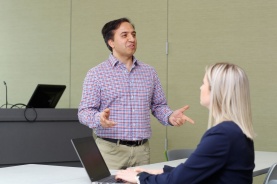 Our faculty are multi-disciplinary with both academic and practical experience in the healthcare delivery system. You'll be learning leaders in their field, as well as senior managers in health administration and government who bring real-world experience to the classroom.