Leadership in Continuing Care Administration
"Great nursing homes start with great leadership"

Hon. Barbara Adams, Minister of Seniors and Long Term Care
Certificate Launch Event, November 2021
Enhancing expertise in Continuing Care Administration
April 24-26 and May 1-3, 2024
 The School of Health Administration, Dalhousie University, and the Nursing Homes of Nova Scotia Association, are proud to offer this Certificate program for executives and administrators within the Continuing Care Sector.
Application Deadline:
Deadline for next intake is March 1, 2024
Over six days of intensive study and discussion, the participants will hear from an exceptional range of industry experts and academics.  Instructors will provide models of best practice in the core areas of Continuing Care Administration: financial management, legislation and licensing, HR & communications, and operations & continuous improvement.  These different strands of discussion will be tied together by an overarching focus on the Philosophy of Care, and how the principles of effective, empathetic provision should underpin the day-to-day running of their organizations.
Philosophy of Care
Leading Self
Legislation & Licensing
Agencies and Board Governance
Financial Management in LTC
Operations & Cont. Improvement
Operations and
Continous Improvement
The certificate: "...was a great learning opportunity.  It enabled us to expand our professional knowledge and gave us the chance to analyze our current leadership capabilities, and gain insight in ways we can enhance our skills and become better leaders.  Great for both current leaders and people inspiring to become leaders in their organization."
Glenda Leblanc, Participant in November 2021
Application Deadline: March 1, 2024
Further details for 2024
April 24-26 and May 1-3, 2024
8 am - 4.30 pm
Hampton Inn, Dartmouth, NS
The total course fee of $5,600 includes: 
6 days of intensive, expert tuition from leading industry and research figures
All course materials and online resources
Certification of your qualification from Dalhousie's School of Health Administration
Lunches & Daily refreshments
Formal Reception - Wine/beverages/canapes
Access to a developing professional network of Continuing Care Leaders
"I thoroughly enjoyed this program, and every session was so relevant to what we do everyday."
Heather MacLean, Participant November 2021
Please read the following notes on admission criteria:  

To preserve the quality of instruction, this event is strictly limited to 20 participants, with priority given to those currently leading Continuing Care facilities in a CEO or equivalent position.  To reflect the discursive quality of the certificate program, we shall endeavour to select a student cohort with a diverse range of experience.  We therefore reserve the right to finalise selection criteria once all applications are submitted.  We will carry forward the applications of suitable but unsuccessful candidates for enrollment in future iterations of the certificate program.
Additional admission requirements:
The registration form requires you to indicate pervious academic experience including institution, degree and dates attended. By signing and submitting the application, you are attesting to the authenticity of the information provided. Since this is a non-credit certificate, you are not required to submit transcripts.   
Provision of a statement of career objectives which sets out the relevance of the Certificate to those goals:  there is no prescribed format but you may wish to consider the detailed learning outcomes, below.
If employed in long-term care, your letter of support from a suitable individual with oversight of your role, outlining benefits to the organization, should confirm their commitment to provide leave for you to participate.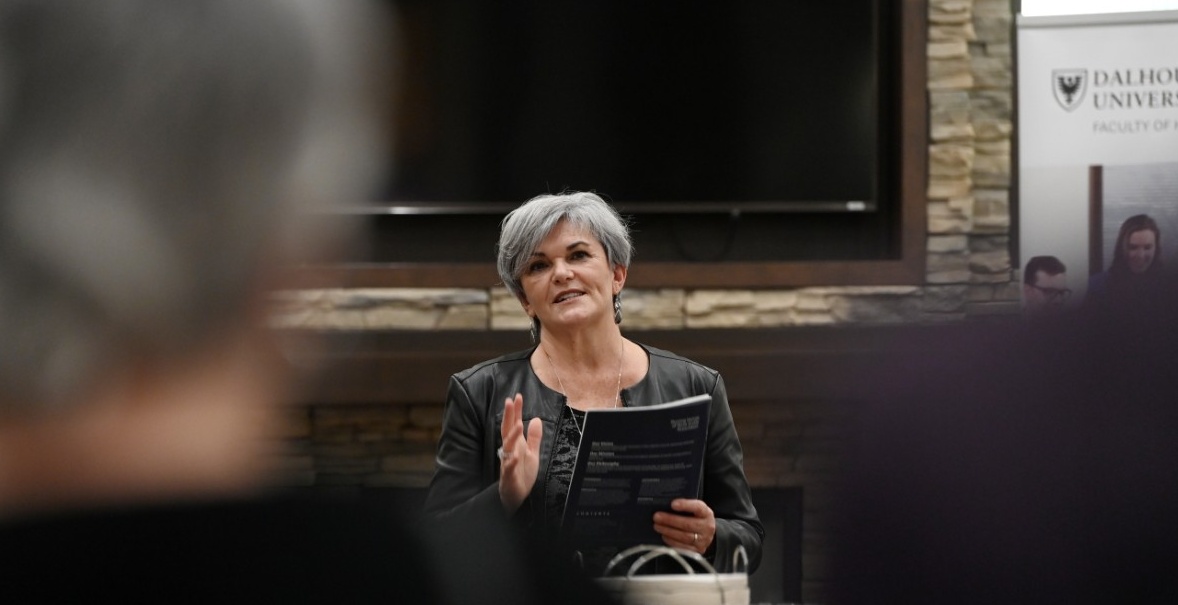 "Building capacity among our emerging leaders is critical: this program reflects the commitment our sector leaders have made to continuous quality improvement."
Michele Lowe, Executive Director - NHNSA
Detailed Learning Outcomes:
to discuss client-centered care, examine the structure of the health care system, and analyze various philosophical issues related to continuing care facilities,
to explore leadership challenges and how to implement effective leadership strategies within the continuing care environment,
to identify strategies to create strong lines of communication and build strong relationships with internal stakeholders including residents, families, staff, governing boards, and external stakeholders such as licensing, and government agencies,
to identify the legal and policy context in which care facilities operate and analyze how it impacts day-to day functioning and administration of continuing care facilities,
to investigate equity, diversity and inclusion issues and cultural safety strategies that support a respectful and safe care environment,
to review human resources and labour relations issues common in continuing care facilities,
to examine the public relations needs of continuing care facilities, including strategies for effective external communication and marketing,
to use risk management, planning, and budgeting tools common to the private and not-for-profit continuing care sectors to achieve sound financial management, to discuss techniques and tools to successfully manage the daily operations of continuing care facilities; and
to explore tools and techniques to make continuous quality improvements.