About Us
Dalhousie University is located in Halifax, Nova Scotia, Canada, the largest city in Atlantic Canada and the capital of Nova Scotia.  The Faculty of Engineering offers a wide range of programs that are accredited by CEAB (Canadian Engineering Accreditation Board). Each year, the Department of Engineering Mathematics and Internetworking provides instruction and mentoring to hundreds of engineering students who come from all over world. The department encompasses two programs: Engineering Mathematics and Internetworking.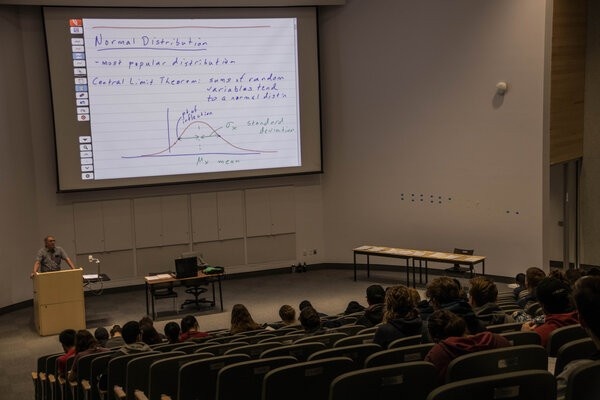 Our Missions
Although no undergraduate degree is offered in Engineering Mathematics, the department is responsible for delivering all core mathematics and programming courses to the undergraduate students in the Faculty of Engineering. Additionally, the department provides grading and teaching assistantships to dozens of students from a wide array of programs within the faculty and beyond. Our faculty members manage their individual research programs, and offer research opportunities for undergraduate and graduates students as well as for postdoctoral fellows. The faculty members are also engaged in diverse professional and community service.
Our Goals
The department is committed to fostering a community of learning that is welcoming, inclusive, engaging, and aimed at the highest academic accomplishments. To this end, we affirm that the mental and physical well-being of our community, especially of our students, is of utmost importance. Engineering potential is independent of ethnicity, gender, sexual orientation, physical ability, religious beliefs, political views and socio-economic background. We are thus committed to promoting diversity and inclusivity among our students, postdoctoral fellows, instructors, faculty and staff members.
Transferable skills
You'll gain a host of professional skills that are highly valued by employers:
Problem solving – demonstrating patience, persistence and an innovative approach. 
Team working – experiencing different roles in group work gives an insight into project management; how to deliver complex projects to tight deadlines, identifying and mitigating risk to arrive at the best solution.
Communication – you'll learn to write reports, give presentations and more, so you can get your message across coherently and clearly to any audience. 
Computing – you'll learn industry-standard programming languages such as C, C++, as well as algorithm design skills so you can pick up new languages quickly and easily. IT skills are vital for problem-solving and help you communicate using both standard and specialist tools.