News
»
Go to news main
Join us for DentDays 2023
Posted by
Kathy MacFarlane
on July 27, 2023 in
News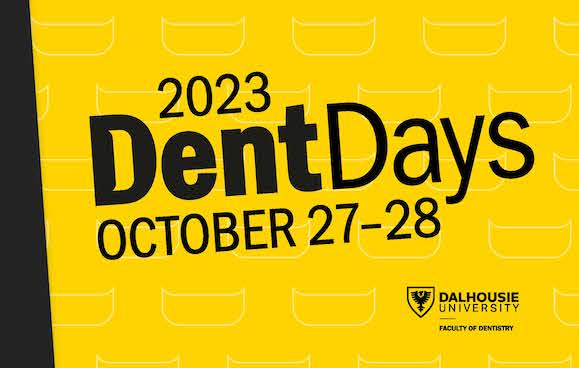 The Dentistry Alumni Committee invites all alumni, friends, and the wider oral health community to join us for DentDays 2023. Events will take place on Friday & Saturday, October 27-28, 2023. 
Whether it's the 5th or the 50th anniversary of your graduation, getting together with old friends is what alumni gatherings are all about. Here are 10 great reasons why you should attend your class reunion.
You are grateful you can attend!
It's a great opportunity to come back to campus.
You can visit the Dentistry Building, walk the halls, tour the clinic, and reminisce.
It's the perfect time to reconnect: to talk about old times, old friends, and old significant others.
You will laugh a lot.
You get to hear all that great music you loved and remember what those songs meant to you. (You may even dance!)
You can see old friends in a new, wiser light.
Halifax is beautiful in the autumn.
You can share memories of those who are no longer here.
You realize life is short. Enjoy the moments now.
If you would like help with your class reunion, please contact Kathy MacFarlane. She will work with you to make it happen. Let's start planning!
For more information or to register for DentDays.
See you in October!