News
»
Go to news main
Meet Dr. Mark Filiaggi, associate dean of research and graduate studies
Posted by
Jane Doucet
on April 27, 2023 in
News
Bruce Bottomley photos

When Dr. Mark Filiaggi was attending high school in West Chester, Penn., he became interested in physics and locomotion, which led him to the University of Pennsylvania. It was a big deal; he and his fraternal twin brother, the youngest of nine siblings in a close-knit Italian family, were the first to attend university. While earning a BSc in bioengineering, with a minor in materials science engineering, Filiaggi fell in love with biomaterials – specifically, what happens to those materials in the body.

Biomaterials may be natural or synthetic and are used in medical applications to support, enhance or replace damaged tissue or a biological function. "I was drawn to the idea of learning from the body, but I didn't want to go to medical school," says Filiaggi, a professor in the Faculty of Dentistry's Department of Applied Oral Sciences and associate dean, research and graduate studies. "I was working on my fourth-year honours thesis on porous-coated metal that would allow bone to grow into metal implants, and I was linked to a professor at the University of Toronto."

That professor was Dr. Bob Pilliar, then head of a newly established Centre for Biomaterials at U of T. When 22-year-old Filiaggi graduated from the University of Pennsylvania in 1987, he contacted Pilliar and became his graduate student. Although Filiaggi had visited Toronto as a kid with his family on their way to visit relatives in Ontario, his mother was nevertheless upset that one of her youngest sons was moving to another country.

An accidental PhD
Filiaggi, however, was ready for an adventure away from the familiar. "Toronto was perfect in that it was close enough to drive home to visit, but far enough from my family," he says, chuckling. It was at a conference in Kingston, ON, that he met his future wife, Megan Aston, who was moving to Toronto to earn a PhD in education. He wryly suggested that maybe he could earn one there, too. And that, as they say, was that. His original plan of spending two years in Toronto to earn his Master of Applied Science degree, then return to the US to work in the field of orthopedic implants, was overwritten with a new plan.

While Filiaggi was working toward a PhD in U of T's Department of Metallurgy and Materials Science and the Centre for Biomaterials, he and Aston married and started a family (their daughters are now 30 and 27). For 18 months he was a postdoctoral fellow with Pilliar and two other researchers, then he worked at an implant company for several years, although his "office" was a U of T lab. "Unfortunately, it was not the best of both worlds, in that I was often left out of business meetings because I was off-site and not seen as a true academic researcher at the university, so I decided I needed to pick a side and started looking for other jobs," he says.

Falling in love with Dal and Halifax
Filiaggi spotted a tenure-track position as assistant professor in the Department of Applied Oral Sciences in Dal's Faculty of Dentistry. "I had never been east of Montreal," he says, "but I came for the interview in the summer of 1999, and I fell in love with Dal and Halifax. And Megan and I knew it would be a great place to raise our family." (The year after Filiaggi joined Dal, Aston began teaching in the School of Nursing, where she is now a professor and associate director of research and international affairs, and director of the Centre for Transformative Nursing and Health Research.)

Filiaggi's position was attractive because, although it was a Faculty of Dentistry appointment, as a biomaterials scientist he was given free rein to follow his research interests thanks to cross-appointments in the School of Biomedical Engineering and  Department of Radiology. "The beauty of this position is the variety – you aren't slotted into any one area," he says.

Vision and opportunities
From 2006 to 2012, Filiaggi was the Faculty's assistant dean, research. Then, following a six-year part-time stint as Dal's associate vice-president research where he got a bird's eye view of Dalhousie's health research enterprise, he was appointed Dentistry's associate dean of research and graduate studies in 2021. "I wanted to stimulate more research and scholarly activity in the Faculty," he says. "I've always had a vision for what the Faculty of Dentistry could be in biomaterials – to be leaders nationally in cutting-edge biomaterials research. But there is so much potential to build on in other areas as well."

Although it didn't have a biomaterials connection, one Faculty project he helped to shepherd early on examined seniors and oral health. Filiaggi worked with a team of faculty to conduct oral health status surveys across Nova Scotia to determine if seniors' oral health was being neglected both in continuing care and in their homes. These efforts segued into a project to address the oral health of  Indigenous youth in Labrador. "The oral health of vulnerable populations and access to care issues are areas I still remain quite passionate about," he says.

Filiaggi sees opportunities to do even more, thanks to a supportive dean who wants to build Dentistry's research footprint both within Dal and nationally. "We're an innovative bunch focused on impactful research, commercialization, and application," he says. "One of my goals is to have more graduate programs housed within Dentistry to create a vibrant graduate student community that supports research opportunities for our faculty and professional students."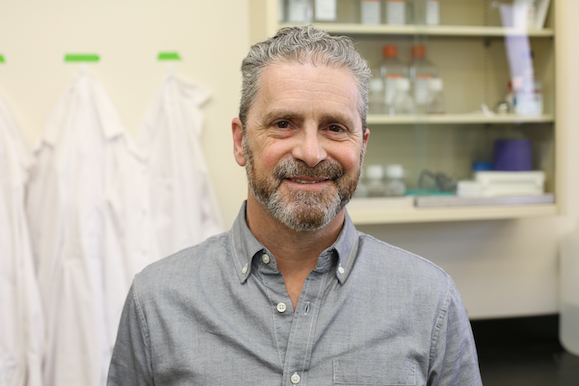 Q&A

What do you do in your own time for fun?
I'm a "fair-weather" hiker and enjoy finding new places to explore in and around Nova Scotia – though I am especially drawn to the extreme landscapes of Death Valley and Southwestern US. Oh, and the occasional car show. I'm very much into the esthetics of original (i.e., not modified or customized) antique and classic cars, especially muscle cars of the '50s, '60s, and '70s. Just don't ask me to repair any of them!

April is Oral Health Month – what would be your main message?
An ounce of prevention can save you from a world of pain; oral health is health.

What would you do for work if you had to choose an alternative career?
Food and family were such a big part of my life growing up. My father used to own a deli where I would work as a kid, and I got to see firsthand the joy that food could bring to people and the satisfaction it brought him. I could see myself doing the same – maybe post-retirement?

Do you have a hero or role model you look up to?
No one is perfect. But I have a deep admiration for anyone with a passion and drive to fight for a cause they believe in, especially where that effort is intended to address some historical inequality. In that vein, you have to look no further than Martin Luther King.

What would you take to a desert island?
Keeping with the food theme, an ample supply of cured meats! And lots of modern (19th/20th century) history books.