News
»
Go to news main
Grad profile: Jessie Yang discovers a passion for research
Posted by
Dal News
on November 1, 2022 in
News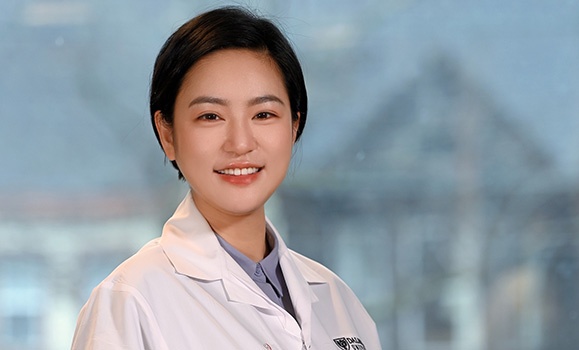 Sijie (Jessie) Yang's first step to becoming a dental hygienist was to discover that it exists as a profession. In China, where she spent her childhood, the dentist cleans your teeth. It was not until she was at university in Ottawa that Jessie first had her teeth cleaned by a dental hygienist. And it completely changed her life.
Jessie and her family immigrated to Vancouver when she was 14. After high school, she didn't have a clear vision of what she wanted to do. She felt that a science degree would provide a versatile starting point, so she began studying human kinetics at the University of Ottawa. Not really enjoying it, she switched her major to biopharmaceuticals. It was a subject she was more interested in, but it was still "not my passion."
It was while she was a student in Ottawa that Jessie had her first encounter with a dental hygienist, who not only cleaned Jessie's teeth, but noticed that she was struggling mentally. "I was in Ottawa with no family or friends and I was really homesick," she says. It turns out she was depressed.
The experience was a major turning point for Jessie. "My dental hygienist recommended a therapist to me and followed up on the whole process, not just my oral health. I realized that a dental hygienist can be a health-care professional who actually changes the quality of people's lives and I wanted to be someone like her."