News
»
Go to news main
Homecoming 2022: Our OAA winners
Posted by
Cheryl Bell
on September 6, 2022 in
News

Dr. Jason Noel, one of this year's five Outstanding Alumni Award winners

After nearly three years of COVID-19, this year's Faculty of Dentistry Homecoming will be extra special.
First and foremost, Homecoming provides the perfect opportunity to get together with friends and colleagues in person.  You can mark special reunions, update your skills in CE sessions, listen to this year's JD McLean lecture, and just hang out and chat at the Friday night Live@5.
But the highlight of the weekend is sure to be the Homecoming Celebration Dinner – the first since 2018 – and presentation of Outstanding Alumni Awards to five winners who have distinguished themselves through their contributions to their professions and their communities. We hope you can join us to celebrate their achievements.
The 2022 OAA winners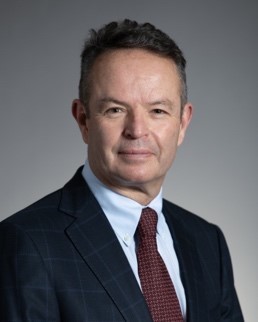 Dr. Aaron Burry (DDS'86)
Dr. Aaron Burry worked in private practice in Halifax until 1991 when he moved to Ottawa and became more focused on public health. In his increasingly senior roles with the Municipality of Ottawa-Carleton, Ottawa Public Health, and the City of Ottawa, he led initiatives to improve health and living conditions for children, the elderly, refugees, and other underserved populations.
In 2017, Dr. Burry joined the Canadian Dental Association (CDA) as the associate director of Professional Affairs and his public health background helped him lead the CDA COVID-19 response team and the COVID-19 Practice Recovery Task Force. In June 2022, Dr. Burry was appointed CEO of the CDA.
Dr. Burry will deliver a CE course on Saturday, September 24: Lessons learned from COVID-19 for dentists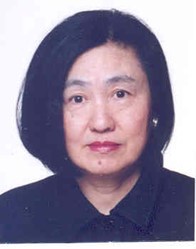 Dr. Theresa P. Chiang (DDS'65)
For several decades, Dr. Theresa P. Chiang has practised as a full-time paediatric dental surgeon and taught, lectured, and published widely on paediatric dentistry and child health, particularly on the treatment of cleft palate and child nutrition.
Together with her husband, the late Dr. Wah-Jun Tze (MD'65), Dr. Chiang co-founded the Canada China Health Foundation and the Global Child Health Society, which have led to better access to health care for many children in underserved areas of China, raised millions of dollars, and created global networks for the exchange of technology, equipment, personnel, and knowledge.
Dr. Theresa Chiang will deliver a CE course on Saturday, September 24: Dentistry's role in cleft lip/palate management and the evolution of pediatric dentistry in China
Dr. Jason Noel (DDS'00)
Since graduating with his DDS degree 22 years ago, Dr. Jason Noel has dedicated himself to providing oral health care to the semi-rural population of Bay Roberts, Newfoundland, contributing to organized dentistry, both locally and nationally, and giving back to his community.
Early in his career, Dr. Noel became actively involved with the NLDA, on committees and in executive roles. As president of the NLDA, he took a leading role in forming APDEC, to give the Atlantic region more of a voice nationally. Dr. Noel is currently a member of the CDA board, a director of the CDA board for Newfoundland and Labrador, and an NDEB examiner. He is also an active member of his community, volunteering with sports clubs and other organizations.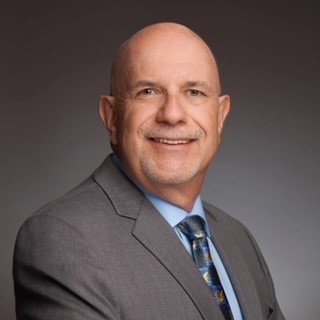 Dr. Robert S. Roda (DDS'81)
After 10 years in private practice in Dartmouth, Dr. Robert S. Roda returned to university in the US to specialize in endodontics. Since then, he has worked as an endodontist in private practice in Scottsdale, Arizona, researched and published extensively, and lectured at conferences around the world.
Dr. Roda is an associate editor of the Journal of Endodontics and has served the president of both the Arizona Dental Association and the American Association of Endodontics, in addition to participating in numerous other committees and boards. Dr. Roda is also committed to his role as mentor to the East Coast Endodontic Study Club. This group, which he co-founded in 2003, plays a valuable role in enriching the clinical skills of its participants.
Dr. Roda will deliver a CE course on Saturday, September 24: Cracked teeth: A modern epidemic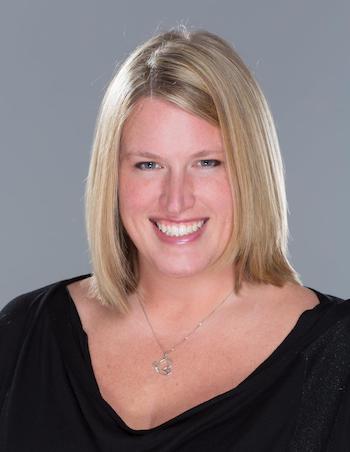 Ms. Wendy Stewart (DDH'01)
In addition to working in private practice and as a part-time instructor in the Faculty of Dentistry, Wendy Stewart devotes a lot of her time to giving back to her profession - provincially, nationally, and internationally.
In Nova Scotia, Wendy has served as a member or representative on numerous committees with the Nova Scotia Dental Hygiene Association, the Halifax Dental Hygiene Association, the Provincial Dental Board of Nova Scotia, and the College of Dental Hygiene. Nationally, she has volunteered and held many roles with the Canadian Dental Hygienists Association. She is currently the CDHA president. Internationally, she is the Canadian representative of the House of Delegates for the International Federation of Dental Hygienists.
In 2015, Wendy received a Distinguished Service Award from the CDHNS. She also provides CPR certification courses to dental offices and teaches figure skating.
Please join us for Homecoming 2022. Visit the Homecoming 2022 page for full details and to register for these events. We look forward to seeing you there!