News
»
Go to news main
Hannah MacDonald receives the Dr. D. S. Precious University Medal in Dentistry
Posted by
Cheryl Bell
on June 4, 2022 in
News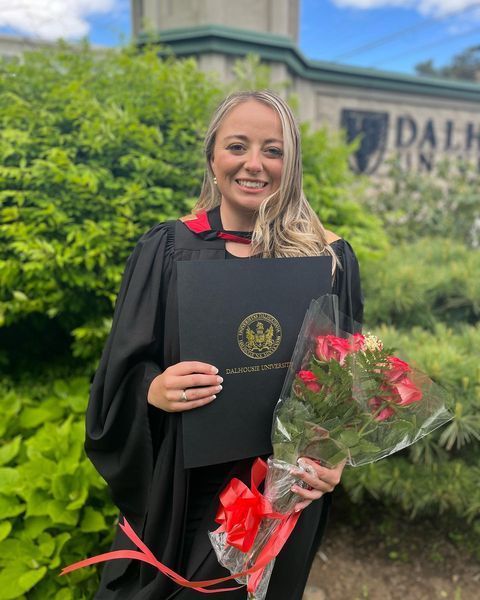 Hannah MacDonald (DDS'22) knew early on that she was interested in studying health care and initially thought she would follow in the footsteps of her aunt and study pharmacy. But her hobby of horseback riding took Hannah in a completely different direction.

There could be no doubt in anyone's mind that she had made the right decision at the Faculty of Dentistry convocation on May 31 as Hannah was presented with the Dr. D.S. Precious University Medal in Dentistry, graduating with distinction, the highest academic standing in her class, and having received several awards during the four years of her dentistry studies.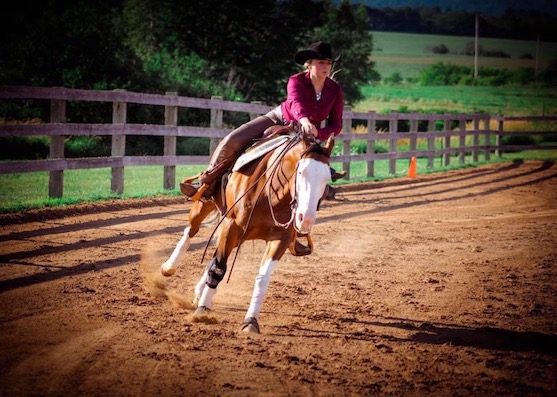 The connection between horses and dentistry
"I grew up in the horse barn," says Hannah, who is from Bras d'Or, "where I often found myself surrounded by many hard-working professionals from a variety of careers. I met Susan Bourque (DDS'07, MSc'13) and Caitlin Fraser (DDS'15) as fellow horseback riders. They quickly became my mentors and they strongly influenced my decision to go into dentistry."

Hannah studied biology at Cape Breton University and applied to study dentistry after her third year. By carefully scheduling and taking additional summer courses, she was able to assemble all the prerequisites needed for dentistry. She was briefly waitlisted and then heard she would be starting at Dal in the autumn of 2018. She was in.

During her four years of dental school, Hannah received numerous awards for high grades and achievement in all areas of dentistry. In her third year, she claimed the prize for original research at the Research in Oral Health (RIOH) Student Showcase for her project on the role of pharmacists in supporting oral health in Nova Scotia. She also had the distinction of being the first ever recipient of the Arrabelle MacKenzie MacCallum bursary, which is awarded to a highly deserving female student from Cape Breton. Arrabelle MacKenzie was the Faculty of Dentistry's first female dentistry graduate in 1919.

Not an imposter
Hannah was in Cape Breton and out walking her dog when she received the news from Dr. Ben Davis, the dean of the Faculty of Dentistry, that she was the recipient of the university medal for dentistry. It was a wonderful surprise, and it means a lot to her.

"I have to admit that I've struggled a bit with imposter syndrome," she says. "It's that feeling that you're not good enough or that your achievements have been based on luck. Receiving this award has helped me accept that, in reality, I have worked very hard and that that work is recognized. The award gives me more confidence as I go out into the real world that I'm meant to do this, and that I have earned my place in this demanding profession."

A happy return to Cape Breton
Hannah will join Caitlin Fraser's practice at the end of June and will work at both the Westmount dental office and a new, second office on the Eskasoni Indigenous reserve.

"I have always had an interest in working with underserved populations. I was able to take the public health elective as part of my studies at Dal, so I hope I'll be able to use that experience to do good things there."

Right now, Hannah is looking forward to returning to Cape Breton, catching up with family and friends, training a new young horse, and starting work as a dentist in the real world.
Below: Hannah celebrates receiving the inaugural Arrabelle MacKenzie MacCallum (DDS'1919) bursary with Dr. Ben Davis and Arrabelle's granddaughters.