News
»
Go to news main
Hidden voices: Megan Clark
Posted by
Cheryl Bell
on June 25, 2021 in
News

Megan Clark in the coat room in the Faculty of Dentistry

There are many hidden jobs that take place in the Faculty of Dentistry, without which the important work of teaching students and treating patients would be much more difficult.

Megan Clark does one of these jobs. At 7:30 two or three mornings each week, she can be found in the Dentistry Building, scooping up dirty scrubs and lab coats to be sent out for laundering, restocking the yellow gowns, organizing and hanging the clean lab coats, and helping organize supplies in Dental Stores.

Those who see Megan at that hour might be surprised to hear that dirty scrubs are not the main thing in her life. She is doing one of the many Dal student jobs that are available on campus and she works as a barrista at a Second Cup as well.

Life as a music student
In her 'real' life, Megan is a third-year Dalhousie music student from Ottawa, studying opera with Betty Allison in the Faculty of Music. In her own time, she is also a singer-songwriter and has just released her first song, "Three Words".

"I've been singing ever since I can remember," says Megan. In high school she sang with a choir and was encouraged to think about pursuing singing as a career, which led her to Dal.

She also started writing her own songs in high school. "It was like writing in a journal for me. It's a way of expressing myself."

The formal study of music has helped Megan with songwriting and her other singing, she says. "Learning vocal technique has made me more aware of keeping my voice healthy and enabled me to sing with more ease." The study of musical theory helped gave her a firm musical grounding. "Once you know the rules, you can bend them," she says.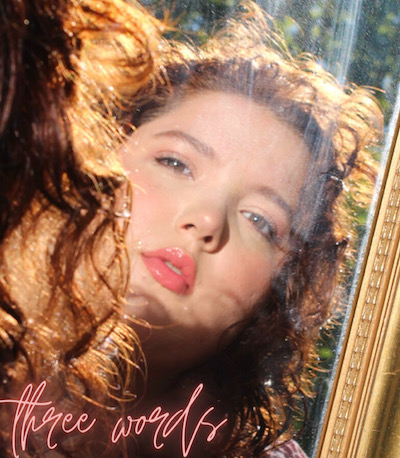 "Three Words" released

When she held a backyard concert of her own music for family and friends last year, the overwhelming response she received convinced Megan to take the next step, work with a producer, and release "Three Words", which is available on Apple Music, Spotify, and YouTube. Now that her first song has been launched into the world, she has a new goal: to produce an album, which she plans to release in 2022.
Meanwhile, Megan continues to sort lab coats in the early mornings. When asked if she has learned anything from working in the Dentistry Building, she laughingly says that "students don't like to put their hangars away."

More seriously, she says that she sees the people who are in the Faculty early in morning, cleaning, restocking carts, and setting out instruments. "There are a lot of people here working to make everything happen. I hope the students realize how much work goes on behind the scenes."

Megan has a GoFundMe account to help her produce her album.

Apple Music: https://music.apple.com/ca/album/three-words-single/1570654268
Spotify: https://open.spotify.com/track/3UTGOzjObEoWBhzMvvatGV?si=cpLwfr4nRs-ZtNBw4qZzwA&dl_branch=1
YouTube: https://youtu.be/GzQzh6GUf48