»
Go to news main
Listen, look and engage with these Dal‑linked projects at this year's Nocturne arts festival
Posted by
Amelia St. John
on October 13, 2023 in
Outreach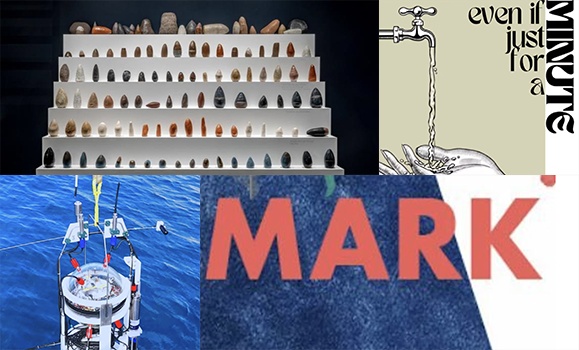 For 15 years now, Halifax's Nocturne festival has proven that good art can be experienced anywhere anytime anyhow.
This year promises to live up to the annual nighttime arts extravaganza's reputation, with dozens of compelling projects set to inject creative energy into the city this Thursday through Sunday. 
Several Dal-linked projects produced by faculty, students, and their collaborators should delight Nocturne-goers, taking them on an immersive artistic journey across the city and Dal's campuses to the serenity of a gallery and even onto the radio airwaves.
Learn more about them below:
Sounds from the deep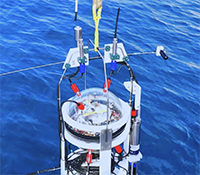 Stewarded by Dalhousie oceanography researcher Dr. David Barclay and sound artist Lindsay Dawn, the Deep Ocean Listening project will feature a terrestrial radio broadcast of ocean sounds.
Tune in to CKDU 88.1 FM anytime between 6 am and 6 pm on Saturday or Sunday for a sunset to sunrise presentation following the Deep Acoustic Lander for a twelve-hour journey through the Mariana Trench of the North Pacific.
The autonomous underwater explorer, Deep Acoustic Lander was built in Dr. Barclay's Noise Lab and was designed to sink while producing high-fidelity sound recordings.
After the broadcast, participants will have the opportunity to respond to ocean depths through storytelling and listening as ceremony as part of an online workshop hosted by Linday Dawn.
Deep Ocean Listening is Barclay's second project with Nocturne. In 2020, Barclay worked on an underwater radio broadcast, Returning Current which featured marine animal and human activity sounds interwoven original compositions.
Meaning in the mundane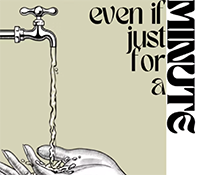 Even if Just for a Minute … encourages passersby to find hidden power in mundane everyday moments.
The project draws inspiration from a study about everyday moments of leisure led by Dal Faculty of Health researcher Dr. Karen Gallant and centres around scenes with life-sized models created by visual artist Nicole Leroy.
"Even if Just for a Minute . . . " uses quotes from study participants to link the ordinary with the sensory and emotional, inviting passersby to pause and consider the ordinary and sometimes mundane scenes of daily life that act as the settings for brief breaks where we derive meaning, pleasure, fun, or purpose.
"Consider the welcomed interruption of a breeze through your open window, leaning at the kitchen counter as the kettle nearly boils, or letting an open faucet pour water over your hands – Even if just for a minute…," implore the collaborators in a project description.
Stop by the World Tea House at 1592 Argyle St. in Halifax from 6 p.m. to midnight on Saturday to take a moment.
Felt, scuffed, and patched
Students from Dalhousie's School of Architecture are once again putting their stamp on Nocturne this year with an interactive display emphasizing architecture's relationship with community and culture.
Leave A Mark, which will be set up in the Ralph M. Medjuck Building Yard at 5410 Spring Garden Road, presents opportunities for participants to engage in gestures that impact the display and "symbolize the effect a community has on the built environment they inhabit."
"Architecture's relationship with community and culture is key, and has profound impacts that ripple through our environment," they write in a project description.
 "The artifacts of the built environment should display the interplay between buildings and its community; it is as much about the people carving through, as it is about the permanent structures that frame activity. Walls are not meant to be seen from a distance but felt, scuffed and patched. The building is a reflection of the culture, the community, and the people who leave their mark. They are active participants in the history of the built environment."
A new view on old objects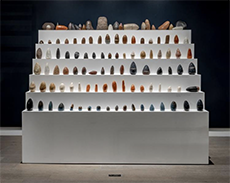 Students and faculty from Dalhousie's Creative Writing Program will lead attendees through a series of meditative creative writing prompts that engage with a new exhibition on display now at the Dalhousie Art Gallery.
Shown left: Sameer Farooq, If it were possible to collect all navels of the world on the steps to ASCENSION, 2019. (Toni Hafkenscheid photo)
Nocturne-goers are invited to the gallery during extended hours on Oct. 14 to view Sameer Farooq's The Fairest Order in the World and consider questions the works prompt "regarding our relationships to objects, collections, belonging, and possession."
According to the project description, the Cape Breton-born, Toronto-based artist's installation "offers a deeply poetic space to reflect on the fraught and violent histories of art and anthropological museums, their colonial origins, structures, and impulses."
Sonics visions in a state-of-the-art concert hall

 
Sonic Visions pairs stereo electroacoustic compositions created by Dal composition faculty, students and alumni with visualizations, video and film. The works are presented in a loop throughout the night in the Joseph Strug Concert Hall on Dal's Studley Campus. Concert-goers can come and go to the installation as they wish this Saturday.
A table and a piano
 
This exhibit features two complementary pieces: A mixed-reality table capturing Halifax's past and present and an artificially intelligent piano playing accompanying music.
The former, dubbed the Psychogeographer's Table, "consists of a semi-opaque glass projection surface representing the Halifax harbour and solid pine CNC-shaped forms for land. Projection mapping is used to project content on the tabletop, including aerial photographs, historical maps, and live data. Additional computer-generated content, images, and video can be interactively explored using a Microsoft HoloLens head-mounted augmented reality display." In the same space and throughout the evening, a grand piano will be used to play live pieces that are co-created by musicians and machine learning models. Collaborators on the piece include Dal faculty members from Computer Science and Architecture and Planning.
Learn more about these and other Nocturne projects using a map or list.