»
Go to news main
New faculty members bring innovation and passion to the Faculty of Computer Science
Posted by
Andrea Hart
on January 23, 2023 in
Research
,
Systems, Networks, Security
,
Faculty
,
Innovation
,
HCI, Visualization, Graphics
,
Big Data & Machine Learning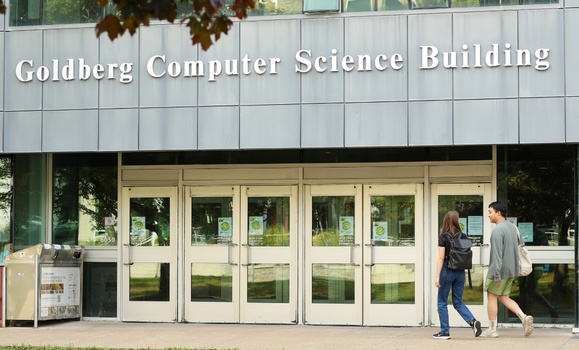 As we kick off the new year, we're thrilled to welcome our newest computer science faculty members from late last year and this year. Drs. Lizbeth Escobedo, Manuel Mattheisen, Frank Rudzicz, Hassan Sajjad, Yujie Tang and Ga Wu all bring a wealth of knowledge and experience, and we can't wait to see the impact they'll have on our community this year.
Dr. Nur Zincir-Heywood, Associate Dean Research, is excited to expand the Faculty with the addition of our new members, "What is happening at Dalhousie Computer Science is special. The spectrum of new faculty members will increase the breadth and diversity of research topics, ranging from sustainable and responsible online information systems to explainable AI for recommender systems," she says. "We are dedicated to training generations to come with a diverse approach at the forefront of research in computer science and information communication technologies."
Meet our newest experts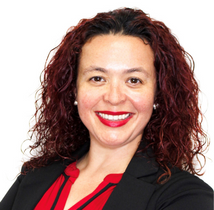 Dr. Lizbeth Olivia Escobedo Bravo, Assistant Professor
Dr. Escobedo received her Bachelor and PhD from the Universidad Autónoma de Baja California (UABC). Her research is focused on understanding human interactions with their environment in order to design, develop, and evaluate technology that primarily benefits vulnerable populations, their caregivers and families, and aims to improve their quality of life. With a focus on widespread applications, Escobedo's research seeks to enhance the quality of life for disadvantaged communities.
Lizbeth Escobedo research topics of interest include:
Human-Computer Interaction (HCI)
Visualization and graphics
Machine Learning
Healthcare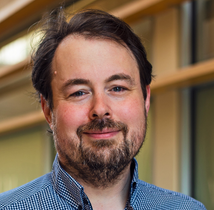 Dr. Manuel Mattheisen, Associate Professor

Dr. Mattheisen received his MD from the University of Bonn and holds joint appointments in the Faculty of Medicine's Department of Community Health and Epidemiology and the Faculty of Computer Science. He furthermore is Adjunct Professor at the LMU in Germany, and the Karolinska Institute in Sweden. As a physician with a strong background in genetic epidemiology, biostatistics, bioinformatics, and molecular genetics, Dr. Mattheisen's research focuses on translating genetic findings into clinical diagnostics and care in a global mental health setting (with close collaborators in East and South Asia, Africa, North and South America, and Europe). His lab is dedicated to four main areas of research: identifying genetic risk factors for complex traits through large-scale studies; characterizing genetic predictors of disease onset, course, and treatment response; evaluating patient-oriented factors that impact clinical implementation; and developing and enhancing biostatistical and bioinformatic methods and tools. The underlying motivation for this work is to connect knowledge bases across phenomics, molecular genetics and biostatistics/bioinformatics as a foundation in all four research domains.
Dr. Manuel Mattheisen's research topics of interest include:
Community Health and Epidemiology
Genetic Epidemiology
Bioinformatics
Molecular Genetics (especially in complex traits)
Genome-wide Association Studies (GWAS)
Polygenic Risk Scoring (PRS)
Genomics and Epigenomics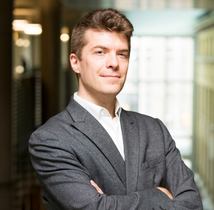 Dr. Frank Rudzicz, Associate Professor
Before joining the Faculty, Dr. Rudzicz held the position of Associate Professor in the Department of Computer Science at the University of Toronto and is currently a faculty member at the Vector Institute for Artificial Intelligence. He brings a wealth of experience to the table, including an MEng from McGill University and a PhD from the University of Toronto.

Dr. Rudzicz's research focuses on machine learning, especially natural language processing, applied to healthcare. In the past, he's worked on speech recognition for people with speech disorders, automated assessment tools using speech and language to detect conditions like dementia and depression, and deep neural networks applied to text data in medical records. Dr. Rudzicz is driven by the desire to make machine learning more accessible and beneficial for everyone. This includes making models more secure, safe, interpretable, interactive, explainable, and generalizable by designing and understanding machine learning in real-world scenarios. By doing so, he aims to ensure that the benefits of machine learning can be enjoyed by all.

Dr. Frank Rudzicz research topics of interest include:
Natural Language Processing
Machine Learning
Healthcare
Speech Technologies
Explainable AI
Fairness in ML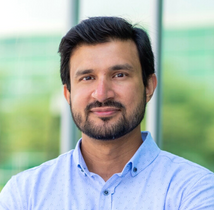 Dr. Hassan Sajjad, Associate Professor
Dr. Sajjad comes to the Faculty with an abundance of experience and expertise, having earned his PhD in Computer Science from the University of Stuttgart in Germany. As an AI researcher, he has a particular focus on Natural Language Processing (NLP) and explainable AI. In addition to his work, Dr. Sajjad is also a consultant and mentor with entrepreneurial interests.

Dr. Hassan Sajjad's research topics of interest include:
Deep learning
Natural language processing
Interpretation of neural network models
Robustness and generalization
Language generation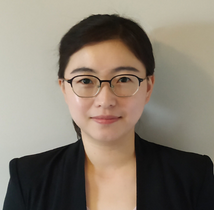 Dr. Yujie Tang, Assistant Professor
Before coming to Dalhousie, Dr. Tang was a highly respected Assistant Professor at the School of Computer Science and Technology at Algoma University in Ontario. She received her education from the University of Waterloo, where she also served as a postdoctoral fellow for two years in the Department of Electrical and Computer Engineering and received her PhD.
 
Dr. Yujie Tang's research topics of interest include:
Internet of vehicles
Resource management in heterogeneous networks
Machine learning
Software-defined networking
Cooperative networking
Cognitive radio networks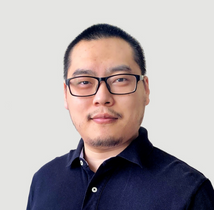 Dr. Ga Wu, Assistant Professor
Prior to joining Dalhousie, Dr. Wu was a Sr. Machine Learning Engineer at Twitter and earned his PhD from the University of Toronto. Through his current lab, the Applied Machine Learning Research Lab, Dr. Wu is using data-driven decision-making to revamp large-scale social networks and E-commerce systems, with the goal of creating more sustainable, intelligent, and responsible online information retrieval systems. His expertise in this field is sure to be an asset to our faculty and community.
Dr. Wu's research encompasses two main areas: the development of scalable machine learning solutions for real-world applications and the creation of reliable machine learning methods that address issues of discrimination, unfairness, and privacy. In recent years, his research has been implemented by various companies to enhance their product and content recommendation systems.
Dr. Ga Wu's research topics of interest include:
Machine Learning
Recommender Systems
Deep Generative Models
We look forward to the valuable contributions our new faculty members will make to our university community. Their diverse backgrounds, experiences, and expertise will add to the richness of our academic environment and will help to drive innovation and progress. We are excited to see what 2023 holds with these talented individuals on board and look forward to all that they will accomplish as part of our faculty.
Some of our faculty members have fellowship opportunities available.