»
Go to news main
Dal researcher hopes to unravel mystery of 'brain fog' linked to severe COVID‑19 cases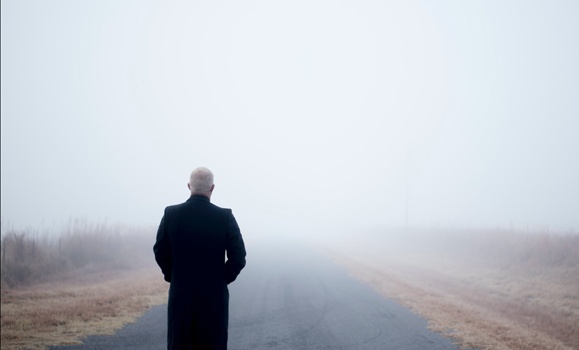 They have experienced memory loss so dramatic that they can't remember recent trips abroad or which car is theirs in apartment building parking lots. They can't recall words that were once so familiar or how to do the mundane tasks they carried out at work, day after day.
They are part of a growing cohort of people who find themselves burdened by a strange array of cognitive impairments in the wake of a COVID-19 infection. Many report confusion, word-finding difficulties, memory lapses, dizziness or an inability to focus. For some, symptoms can drag on for weeks, months and even years, leaving some patients also struggling with persistent fatigue, muscle weakness and sleep disorders well after the acute effects of the disease have eased.
The neurological deficits — or 'brain fog' — are becoming a troubling hallmark of COVID-19 and one that has so far eluded scientists trying to understand the underlying biology of the disorders and determine their cause.
Researchers at Dalhousie University are hoping to shed light on the phenomenon by evaluating brain abnormalities resulting from the disease, something studies have estimated to affect 15 per cent of survivors.
Seeking treatment options

Carlos Hernandez Castillo, an assistant professor and neuroscientist in Dal's Faculty of Computer Science, has launched a study that will involve analyzing a large sample of data from clinical assessments, cognitive scores and brain magnetic resonance imaging of people who have recently had COVID-19.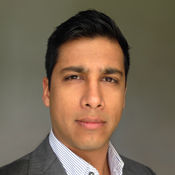 "The idea is to collect data from many people because we want to find out if there are any associations or brain abnormalities that can be related to these different cognitive symptoms. There are many studies that have shown that when people get severe infection, even if they recover, they present this so-called brain fog and this is where I want to contribute," he says.
"We need a lot of people in our study so we can find out what is going on because it is really, really valuable information for the patient's treatment."
Dr. Hernandez Castillo is collaborating with scientists doing similar work in Toronto, Mexico City and London, Ont., to gather as much data as possible, which they will compare over the course of the roughly two-year study. They hope their work will ultimately help in the development of clinical guidelines and treatment options for people with long-COVID.
Related reading: Research shows that for people over 50, even 'mild' COVID‑19 can result in mobility problems
Piecing together a picture

Participants will perform a battery of cognitive tasks that can be done online in an hour-long session and can measure aspects of cognition. They will be asked to do certain tasks or test their comprehension by answering questions about a story they read, for example. The standardized test will indicate whether a person has certain cognitive impairment and will be done every few months over the course of the study.
Dr. Hernandez Castillo will then capture images and video of the participant's brain using an MRI scanner. The team will perform imaging analysis and if they find any abnormalities, they can correlate them with the cognitive scores and then link the two of them.
"So, if we find a specific lesion in one part of the brain and the severity of the lesion correlates with the score of a specific task, then we can say they are associated," he says.
"Our study will provide the first characterization, in a large sample of patients, of the diverse neurological damage and the related cognitive impairment resulting from COVID-19, providing a clear profile of such cognitive affectations. This will provide scientific data to inform clinical practice on how to treat long-haul post COVID-19 patients."
Related reading: Depression has deepened in older Canadians as the COVID‑19 pandemic drags on, study shows
Severe infections linked to brain fog

Research indicates that brain fog appears to be more prevalent in people with severe infection, with around 60 per cent of hospitalized patients showing some evidence of these deficits that can affect a variety of executive functions.
There are no clear explanations why some people develop neurological deficits following a COVID-19 infection, but a recent study in the Annals of Clinical and Translational Neurology suggests cognitive impairments can persist for more than a year. The research involved patients who were never hospitalized for COVID, but experienced prolonged brain fog, headaches, dizziness and blurred vision.
Dr. Hernandez Castillo is looking for roughly 100 participants in Halifax who are over 18, have a confirmed case of COVID-19, are two months out from their diagnosis and can undergo an MRI. Data will be collected every three months over the next year and a half. If interested in being part of the study, please contact Dr. Hernandez Castillo at carlos.hernandez@dal.ca or visit his website.