Paul Gauthier (BSC'94) Nurtures Ideas into Ways to Simplify Everyday Life
»
Go to news main
Paul Gauthier (BSC'94) nurtures ideas into ways to simplify everyday life.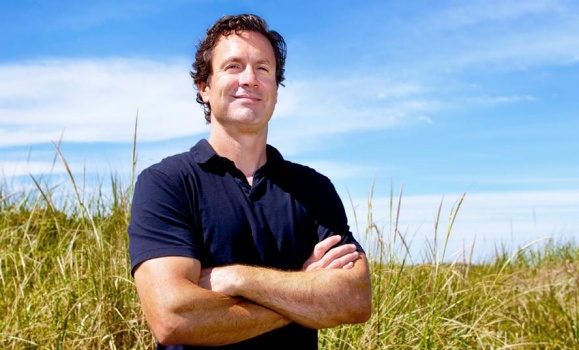 For Paul Gauthier the simple and complex go hand in hand. He takes complex disciplines like artificial intelligence, computer vision and augmented reality, and uses them to create applications that simplify everyday life.
Call him a tech wizard and you wouldn't be wrong, but Gauthier describes himself as an entrepreneur, investor and advisor whose passion is consumer internet products. What that translates to, he says, is "figuring out and looking out for new capabilities, then gathering up a good group of people and having some luck while working hard."
After completing his Computer Science degree at Dal, Gauthier earned a master's in the same discipline at the University of Washington. His enthusiasm for the field has allowed him to make a big impact. He was chief technology officer (CTO) at Groupon, and the founding CTO of Inktomi, a pioneer in algorithmic web search technology acquired by Yahoo! in 2002.
Currently he's VP of engineering at Geomagical Labs, which was acquired by IKEA in summer 2021, where he is developing computer vision technology that allows people to use their smart phones to build and decorate 3D augmented reality versions of their homes. "I'm attracted to early-stage start-up experiences," says Gauthier.
Digital literacy and computer science education remain important to Gauthier, who was happy to learn about the province's $13.3-million investment into Dal's Computer Science faculty in March 2021 to help it meet growing tech sector talent demands, an investment that has inspired a digital movement to establish Nova Scotia as one of Canada's top digital ecosystems in the next five years.
While internet industries could feasibly grow just about anywhere, they tend to blossom where there is an explosion of talent and opportunity. Gauthier's seen it happen in Silicon Valley and is watching the "tremendous explosion" in Halifax with interest. He cites Halifax-based Dash Hudson, a visual marketing software company founded by alumnus Thomas Rankin (MBA'04) as an example. Gauthier was an early investor there and continues to serve as one of its corporate directors.
Today Gauthier, who grew up nearby in Cole Harbour, lives in California but maintains many connections in Halifax.
Paul Gauthier's work locally centres around his personal and philanthropic interests—running the Cole Harbour Foundation, which supports children's education from birth through post-secondary graduation, and protecting the 100 Wild Islands on the province's eastern shore through the Nova Scotia Nature Trust.
"There are so many challenges, so many interesting problems," Gauthier says. He's grateful to his education for setting him on such a dynamic course. "A thriving computer science program is great for access to high-paying careers and industry. But helping to change how people think about the world is an even bigger benefit."