»
Go to news main
Four new University Research Professors recognized for distinction in scholarship
Four top academics have been designated as the newest Dalhousie University Research Professors.
These titles are awarded in recognition of the significant contributions to research and scholarship they have made throughout their careers. With only 15 professorships at any given time, the distinction is an acknowledgement of a faculty member's research productivity and impact.
"Congratulations to our new University Research Professors," says Alice Aiken, Dalhousie's vice president research and innovation. "Their research is addressing the complex issues we face in our region, our country and around the world. We are very proud to have them as part of the Dalhousie University community."
The newly announced University Research Professors include the Faculty of Computer Science's Dr. Nur Zincir-Heywood.
Nur Zincir-Heywood, Faculty of Computer Science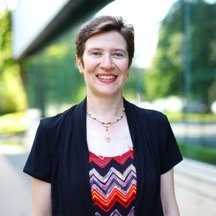 Dr. Zincir-Heywood is a standout researcher in the area of cyber security and network computing. Within the Faculty of Computer Science, she leads the Network Information and Security (NIMS) Lab, where her research focuses on designing and developing intelligent and autonomous systems for cyber security, as well as network and service management from edge to fog to cloud systems. Her work attracts high-profile attention across the university, within the community, and internationally.
Dr. Zincir-Heywood has published more than 200 peer-reviewed research papers and led over 40 research projects while collaborating in several industry-supported multi-university projects. She has also held research leadership positions, such as general chair, organizing chair and program chair of many major research conferences and workshops.
Find out more about the 2021 Dalhousie University Research Professors by reading the full article in Dal News.