»
Go to news main
Meet the 2021 President's Research Excellence Award winners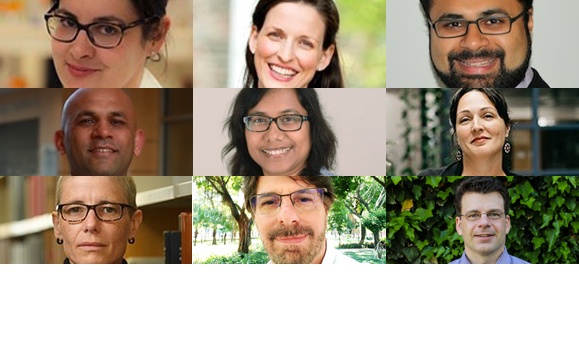 A stellar group of researchers is being celebrated by Dalhousie through the President's Research Excellence Awards.
Established in 2018, these awards recognize the research achievements of Dalhousie faculty members. The award for Emerging Investigators recognizes early-career researchers (within seven years of their first academic appointment) who have demonstrated a high level of achievement in their field, while the award for Impact celebrates researchers at any career stage who are having substantial, current impact on their field of research.
"We are proud to recognize this talented group of individuals who are leaders in their fields," says Alice Aiken, Dalhousie's vice president research and innovation. "They have played a key role in making us the world-leading research and innovation institute we are today."
This year's Emerging Investigators includes Dr. Israat Haque from the Faculty of Computer Science.

Israat Haque, Faculty of Computer Science
Dr. Haque has had a significant impact on research taking place in the computer science community. Her Programmable and Intelligent Networking Lab investigates solutions to networking problems to enhance the world's internet connectivity, something that most of us rely on in our day to day lives. Dr. Haque and her students have designed novel algorithms to construct reliable routing topologies, quick and resource-efficient failure recovery systems, reliable network measurement solutions, and machine learning-based network failure and anomaly detection systems. She has been recognized as a 2021 Rising Star by Networking2 Women.