»
Go to news main
Dalhousie set to supercharge tech talent in NS thanks to gov't investment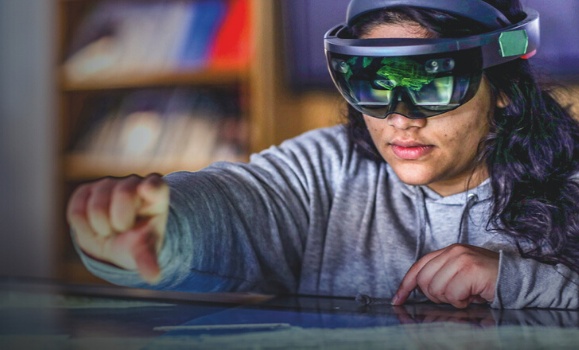 Province announces $13.3M to help Dal CS meet growing tech-sector talent demand

Digital technology is big business in Atlantic Canada. It's the region's third largest export, trailing only the energy sector and lobsters. In Nova Scotia, the information communications technology (ICT) industry counts more than 1,300 companies and organizations and represents nearly 10% of the province's business-sector output.
A homegrown success story? Absolutely. But here's what's holding back the next great chapter in that story: people. The demand for digital technology talent in Nova Scotia is simply growing faster than the available workforce.
That's where Dalhousie comes in. Over the past five years, the university's Faculty of Computer Science has grown dramatically in response to rising interest in the field and skyrocketing demand for tech talent. Enrolment has more than doubled since 2016 — an increase of more than 1,000 students — with no signs of slowing down.
"The digital tech sector in Nova Scotia is booming and it is going to play an increasingly important role in the future economic and social vitality of our province," says Andrew Rau Chapin, dean of the Faculty of Computer Science. "Digital talent, in the form of software developers and computer scientists, is what drives digital adoption across industries, accelerates startups, and attracts new digital industries to the province."
Now, with a significant new investment from the Government of Nova Scotia, Dalhousie's capacity to support further growth in technology education and the province's tech sector is about to get a next-level upgrade.
A transformative investment

On Friday (March 19), the Province announced a $16.8 million investment to expand and enhance computer science education at four Nova Scotia universities.
A significant portion of that funding — $13.3 million — is going to Dalhousie, funding that will help the Faculty of Computer Science continue to expand its role as Atlantic Canada's largest centre for technology education and research.
"This funding will enable Dalhousie to significantly grow the Faculty of Computer Science's capacity to graduate exceptional talent, engage in impactful research from AI and machine learning to digital health, and connect Nova Scotians to the digital industries which are so key to our future," says Dr. Rau Chapin.
Among the Faculty's priorities for the transformative new funding will be to improve supports to students; increase research capacity, particularly in growth areas such as AI and machine learning, human-computer interaction, cybersecurity, and and digital health; and to create further opportunities to engage with Nova Scotia industry, the K-12 school system and the wider community.
"Dalhousie is grateful to the Province of Nova Scotia for this significant investment that will supercharge our capacity to train the next generation of digital leaders — providing them with the technical and business knowledge to both create and leverage new computing technologies, and to empower people and businesses in our province and beyond," said Dalhousie President Deep Saini in a release from the province.
Fostering new opportunities

The announcement was made following a virtual meeting between Premier Iain Rankin, Minister of Labour and Advanced Education Lena Metlege Diab, and the presidents of the four universities receiving funding. In making the announcement, Minister Diab noted that Nova Scotian universities have long been a key advantage for the province's start-up environment, but that Nova Scotia can aim higher in being a world-leading start-up capital where CEO's invest, grow their firms and create more jobs.
"As we work toward economic recovery, we need to focus on sectors that will energize our economy and set us up for long-term sustainability," said Minister Diab in the province's release. "This investment will help foster new opportunities in the digital sector with an emphasis on equity and inclusion and ensure more Nova Scotians have access to the training they need."
An advisory group with representatives from the Departments of Labour and Advanced Education, Inclusive Economic Growth and Service Nova Scotia and Internal Services will work collaboratively with the universities and oversee their proposals on how the funds will be spent.
Further details on the scope and impact of Dalhousie's portion of the funding will be shared in the near future.