»
Go to news main
At the forefront: Government of Canada invests in Dal researchers pushing the boundaries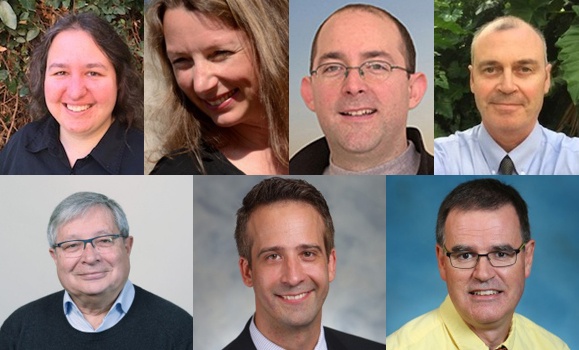 Thanks to a $13.2 million investment from the Government of Canada, Dalhousie's world-class researchers are able to think big, innovate, and push the boundaries of knowledge.

This funding, which has been provided through the Canada Foundation for Innovation's Innovation Fund, is helping Canada remain at the forefront of exploration and knowledge generation while generating social, health, environmental and economic benefits and addressing global challenges.

Andy Fillmore, member of parliament for Halifax and parliamentary secretary to the minister of infrastructure and communities, announced the funding Monday. It is part of a larger $518-million investment that will support 102 projects at 35 post-secondary institutions and research hospitals across the country.

"As a government that supports science, we know we must also support researchers with the high costs of research infrastructure," says Fillmore. "This funding will go a long way to help researchers in our region to carry out their important work."

"Congratulations to the remarkable researchers at Dalhousie who are receiving funding from the Canada Foundation for Innovation," says Alice Aiken, Dalhousie's vice president research and innovation. "From exploring the ocean to understanding exposure to cancer-causing substances and advancing sustainable energy technology, the infrastructure provided by these grants will allow these scientists to continue leading the way forward on important research."
The exceptional Dalhousie-led projects being funded by CFI include Computer Science researcher, Dr. Stan Matwin.
Artificial Intelligence meets Ocean Science (AIOS)
The AIOS research program links two research fields in which Canada excels, and in which significant national investments have been made: Artificial Intelligence and Ocean Science.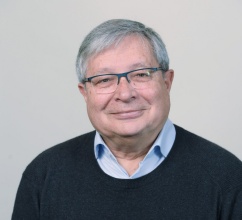 AIOS will address challenges related to the intelligent curating and analysis of massive ocean data streams using "new AI" methods, such as Deep Learning. Led by Stan Matwin, the interdisciplinary team of renowned computer and ocean scientists will apply AI to: investigate the impact of anthropogenic noise and shipping activities on endangered marine mammals; improve the efficiency of tracking marine life in a non-intrusive manner; investigate the migration patterns of invasive species; and assess fish stocks in the face of climate change.

Read about all of the funded Dalhousie projects in the Dal News article.