»
Go to news main
An investment in research excellence: Get to know Dal's five new Canada Research Chairs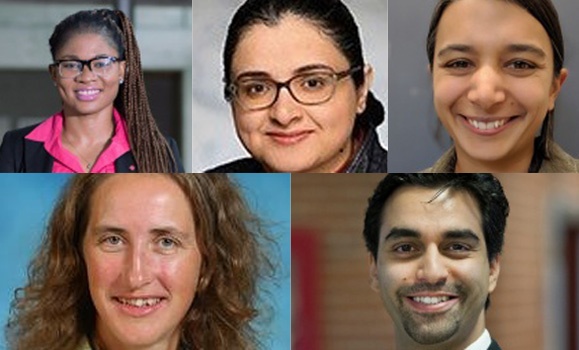 Five scholars from Dalhousie were announced this week as part of the newest cohort of Canada Research Chairs (CRCs).
Established 20 years ago, the Canada Research Chairs program continues to provide opportunities for researchers to excel in their fields and build teams of experts at Canadian institutions. The announcement made on Wednesday December 16, 2020, included 259 new and renewed CRCs.

"We are very proud of our Canada Research Chairs," says Dr. Alice Aiken, Vice President Research and Innovation at Dalhousie. "With projects focused on creating renewable energy materials, making our ocean more sustainable, and the examination of work, economy and development in rural Atlantic Canada, these talented researchers are helping to make our province, country and world a better place."
The Canada Foundation for Innovation (CFI) also made an important investment towards these Chairs through the John R. Evans Leaders Fund (JELF). This includes more than $14 million to 58 Canada Research Chairs at 27 universities for the cutting-edge equipment they need to carry out their important work. At Dalhousie, the four new CRCs will receive just over $1 million from CFI.
Faculty of Computer Science researcher, Dr. Rita Orji joins the Canada Research Chairs program as a Tier 2 Canada Research Chair in Persuasive Technology.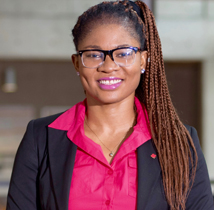 Persuasive technologies are purposefully designed to motivate people toward behaviours that benefit them—such as exercising, eating healthy foods, saving energy or dealing with depression. However, to be really effective, these technologies need to be personalized.

Dr. Orji is leveraging the increasing integration and penetration of technologies (such as mobile phones) into our lives to design personalized persuasive technologies that can empower and motivate people to achieve their goals. Ultimately, she and her research team aim to improve the lives of Canadians—particularly at-risk Canadian youths and under-served populations—by focusing on areas like safety, security and health and wellness.
Find out more about the other new Dalhousie Canada Research Chairs in Dal News.