»
Go to news main
Expanded Schulich Leaders program brings six award recipients to Dal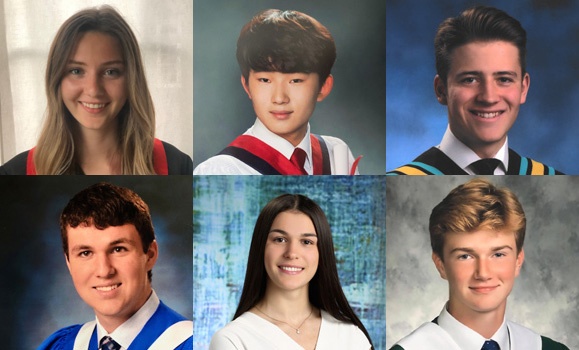 Read the full article in Dal News.
Since its launch in 2012, the Schulich Leader program has provided two incoming students at Dalhousie with what has been described as the most coveted undergraduate STEM scholarship in Canada.
That number has risen to six this year thanks to the Schulich Foundation's decision to expand the number of awards offered nationally from 50 to 100 for the 2020-21 academic year.
Through a new selection process, Dal received $540,000 in scholarship funding this year to support six incoming students studying in STEM (science, technology, engineering or math) fields. Of that, $100,000 goes to three incoming engineering students and $80,000 to three science, technology, or math students.

Meet the Faculty of Computer Science's 2020 Canadian Schulich Leader recipient, Soonmoc (Daniel) Kang.
Soonmoc (Daniel) Kang, Computer Science (Saint John, New Brunswick)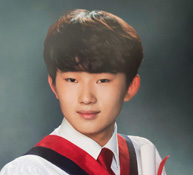 Why did you choose your program of study and what excites you most about it?

We wake up to an alarm, and then we go onto our phones, looking at Twitter or Instagram feeds, we eat breakfast, leave for work. We see a cross walk and when the light turns green, we start to walk or drive. Then you enter work and a computer scans your ID card and you get on an elevator or an escalator. My point is that our lives are being controlled by such technology. What would happen if you didn't have an alarm clock, for instance? So much of life is filled with technologies. In middle school, I helped show teachers how to use technology, simple tasks like connecting Bluetooth audio or saving a file in a directory. I also did some childish things like right clicking the views on my own YouTube videos. You can inspect the element and change the value to a trillion so it looks like I have a trillion views on my video. My friends were all like, 'Whoa, how did you do that?' That's the moment I realized I was pretty good with computers. Then in high school, I found myself on computers a lot more playing video games and doing graphic design, but I also got interested in coding languages and things.

In the summer after Grade 11, I finally found my passion for programming. Something clicks in your mind when you find your passion, something you are interested in, and you want to keep doing that for the rest of your life. I paid for online courses and the textbooks all at my expense because I wanted to learn more about it. The world is already being consumed by these innovative technologies, especially with the pandemic. New needs are being created. And it's this dynamic factor, the fluidity of technology, in computer science that I find really awesome.

Is there accomplishment you've made in your life that you're especially proud of and why?

During the pandemic and quarantine, I was sitting in my chair and looking at my computer a lot more. I kept reading the news and researching about coronavirus and COVID-19. I found this guy, Avi, who created a website that tracks COVID. I don't know how he created the website, but I take inspiration from that. I realized what coronavirus could do to my city of Saint John. I realized I wanted to help create a barrier, but how when these community non-profits that are supposed to be our guardians are shutting down. And if our guardians are shutting down, then we are more vulnerable.

So, I thought, well, why don't I make a website that gathers the local non-profits in the community, and we can help people donate to the non-profits they are most passionate about. By gathering these small local non-profits on a single website, I hope it helps people realize the value of these organizations and help guide them to donate to the charities they love. I messaged my friend about helping create a website to help protect the on-profits. After a week of gathering people, we started work on this project called Saint John Donation Portal. After we developed the idea a bit, we made a social media for it. Our first follower appeared and the another and another. I've also released a website. Then the big non-profits in Saint John started to follow us, such as Big Brothers, Big Sisters, Make a Wish Foundation. There are big local companies like Saint John Airport, car dealerships. We felt like we were already helping people. We upload a bunch of videos on why non-profits and charities are important on our social media and webpage. As long as I'm able to help a small percentage of my city, I'm proud of it. It's important to me.

What drew you to Dal and what do you hope to learn here?

My dream was staying in Atlantic Canada and Dalhousie has this big-name factor. I really wanted to move to Halifax, but I still want to feel at home. I think that's the main reason I chose Dalhousie. Computer Science is growing on every level there. Dalhousie is spending more money and time to improve the faculty and that to me was really cool. A university that keeps on trying to make the field I enjoy better and better. That's another reason I chose Dal. I want to research in the field and learn more about computer science without really having a reason to. At Dal, with the courses, the Dal Computer Science Society and the professors there can all help me out and join me on the journey.

What have you been binge-watching or reading during the pandemic?

I have so much time to binge watch everything. I've been binge-watching shows made by the God among men, Gordon Ramsay. He has such a way with words that is so charismatic. Watching him is so amazing. Who needs K-Pop, who needs BTS, when you have a one-man army that is Gordon Ramsay, right? He's super entertaining to watch. I was stuck in that vortex of watching Gordon Ramsay shows for 24 hours straight at one point, I think.