»
Go to news main
Dal launches new master's in digital innovation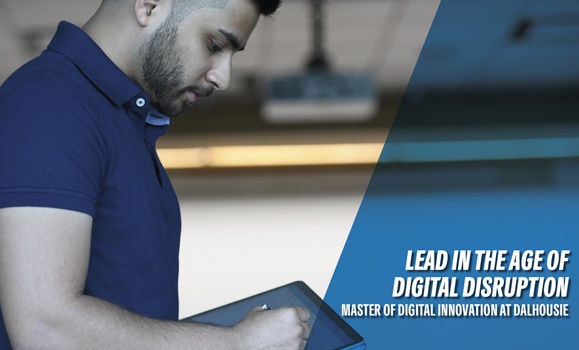 Now, more than ever, organizations are having to adopt digital practices and skills to adapt, thrive and in some cases survive. In recent years, sectors as diverse as health care, banking, oceans, government and entertainment have become "digital" industries, dramatically changing the way they do business.

In response to this, Dalhousie has launched a new graduate-level program to train digital professionals that can work in any sector or industry.

The new Master of Digital Innovation (MDI) is an interdisciplinary program that draws on expertise from the Faculties of Computer Science, Management, Law and Medicine.

"Digital transformation is quickly becoming a priority, or even necessity, for businesses and individuals especially given the challenges we are all facing of adapting to remote work and business," says Andrew Rau-Chaplin, dean of the Faculty of Computer Science.

"Through collaboration between Faculties, students will be exposed to a rich and varied educational experience that will provide them with the knowledge and skills to truly work at the intersection of technology and business within the context of any domain."

The MDI is an evolution of two existing programs, the Master of Electronic Commerce (MEC) and the Master of Health Informatics (MHI), essentially bringing them together while allowing the program to expand into additional domains where digital transformation is happening now, and in the future.

"The existing programs focused on two areas where the concept of digital transformation evolved early," explains Dr. Rau-Chaplin. "With digital transformation now affecting practically every organization, we knew that it was time to expand this offering to better reflect the changing needs of the workplace while retaining the content we currently provide through the MEC and MHI."    

The MDI has been developed through consultation with industry and offers a customizable experience for students through different certificate, work term and thesis options. Two initial certificates will be offered in digital business and health informatics with more in development.

"We are offering a diverse range of pathways to students so that they can really make the MDI work for them depending on their past experience and educational and professional goals, while developing the core technical and business knowledge to work in any sector or industry" says Rau-Chaplin. 

Applications for the MDI are now open for fall 2020. Learn more at the program's website.