Faculty of Computer Science News
»
Go to news main
Providing a voice to Canadian youth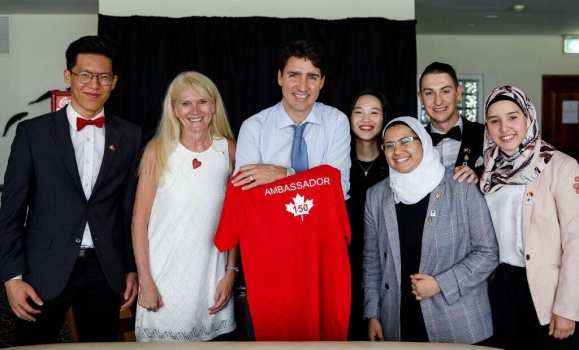 Third year Bachelor of Computer Science student Mariam Ragab has travelled across the globe through her role as a Junior Team Canada Ambassador for Global Vision Canada, an organization that exposes young Canadians to hands-on experiences to develop leaders that can and do make a difference in their communities. Back in November 2018, Mariam travelled to Port Moresby, Papua New Guinea to represent Canada at the Asia Pacific Economic Cooperation Summit: Voices of the Future. In this blog, she tells us about her experience and learnings.
"My trip to Papua New Guinea was the fourth opportunity I have had to travel with Global Vision. I have been really lucky to visit Nunavut twice and China over the last couple of years and I have just returned from Peru.
In November, I was one of five Canadian youths who travelled to Port Moresby in Papua New Guinea where we joined around one hundred young delegates from around the Asia Pacific to represent the country at the Asia Pacific Economic Cooperation (APEC) Summit: Voices of the Future.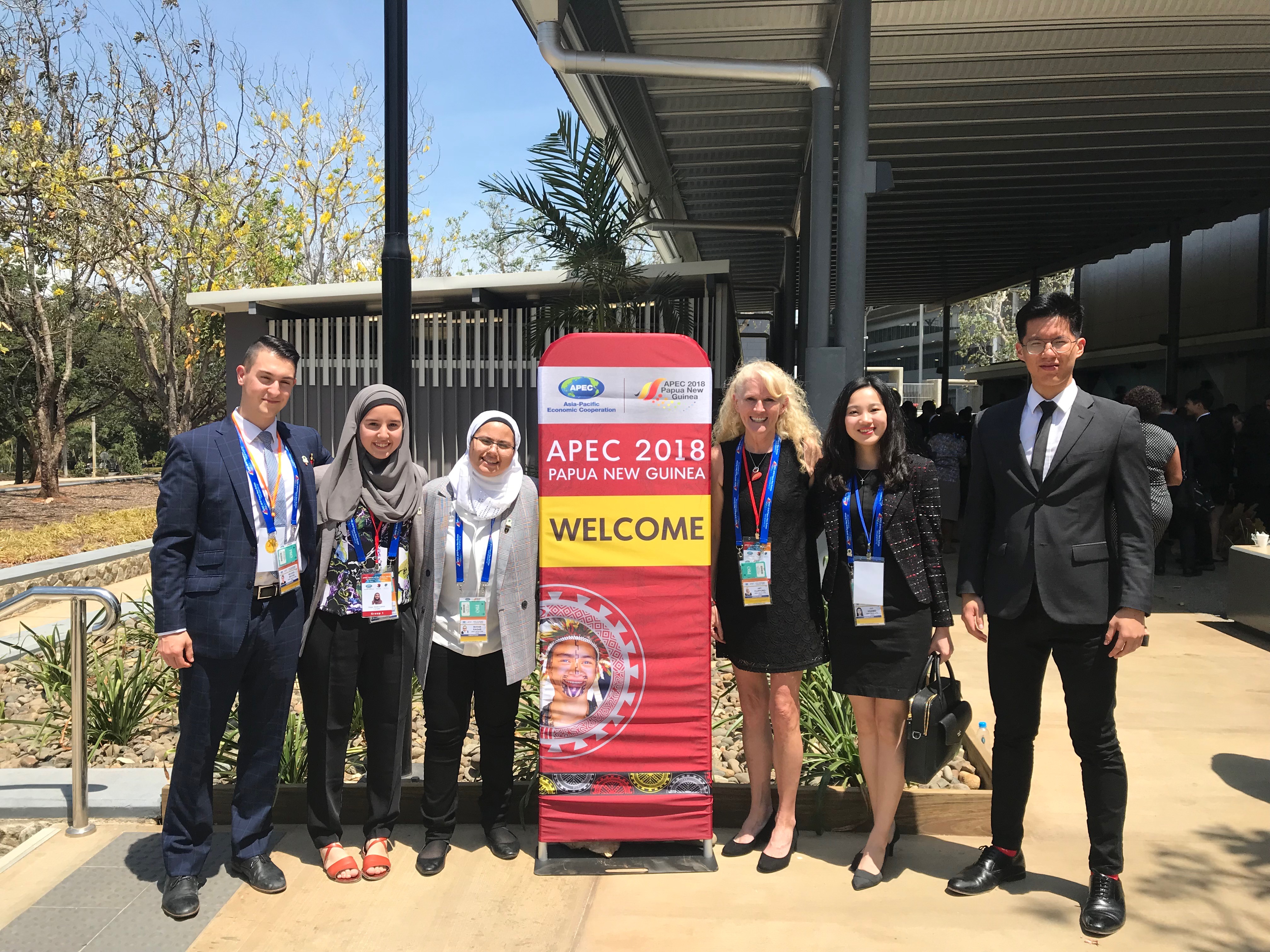 One of the main focuses of the visit was to work together to produce a Youth Declaration document. This was given to leaders of APEC countries who were in Port Moresby for the APEC Leaders' Summit. This enabled us to have the chance to give our voice to issues and inform leaders as to what youth really think and want.
Our own leader, Prime Minister Justin Trudeau, was in town and we had the pleasure of attending a private meeting with him. We were the first people to meet the Prime Minister after he landed in Papua New Guinea. Trudeau wanted to gain insight ahead of the Leaders' Summit about what matters to Canadian youths. He was particularly interested in youth perspective on how Canada can work with other APEC countries in order to not only create opportunities in areas such as trade but to also look at how we can support developing economies. It was also extremely interesting to hear his perspective on a wide range of issues. This roundtable discussion was one of the big highlights of my trip.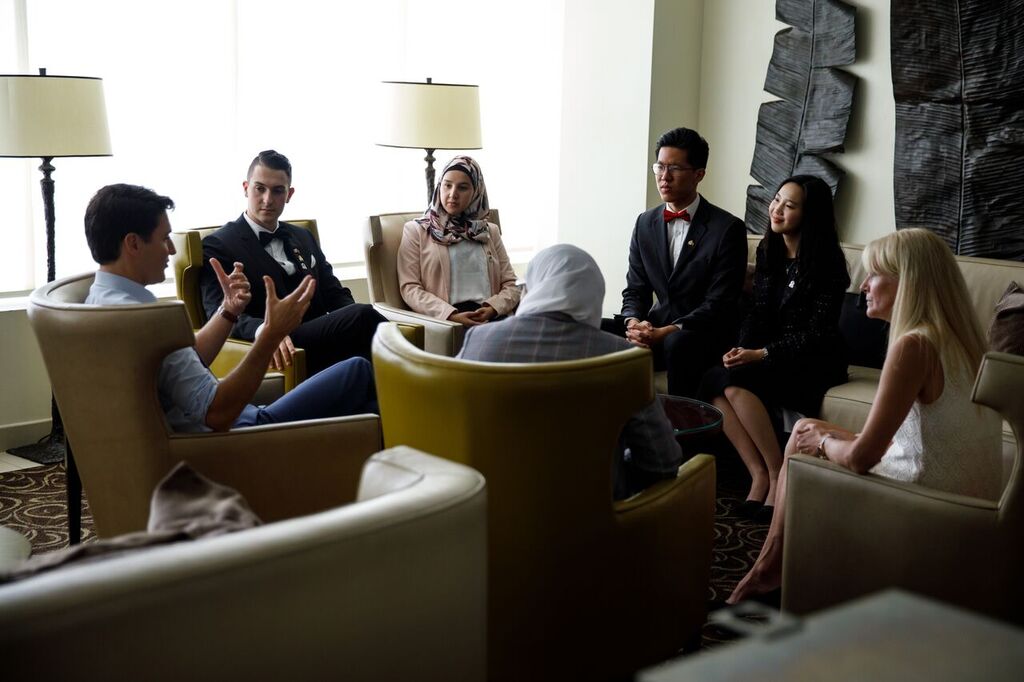 Other stand out moments included hearing speeches from leaders from countries including the USA, Russia and China. It was fascinating to hear the different perspectives and priorities of individuals from different places. The stark differences between countries could also be seen during the Voices of the Future Youth Summit. Youth from Singapore were talking about flying taxis while representatives from Papua New Guinea were discussing means of ensuring everyone in their country has access to electricity. This really opened my eyes to how we can share resources and perspectives to solve world problems.  
Alongside the Youth Summit, we also visited the University of Papua New Guinea to speak to students about work and study opportunities in Canada. Advocacy for the opportunities Canada offers is an important part of being a Junior Team Canada Ambassador. In fact, during my recent  trip to Lima, Peru on a trade and development mission, we were  working with the Canadian Embassy and local companies who are looking to expand their operations.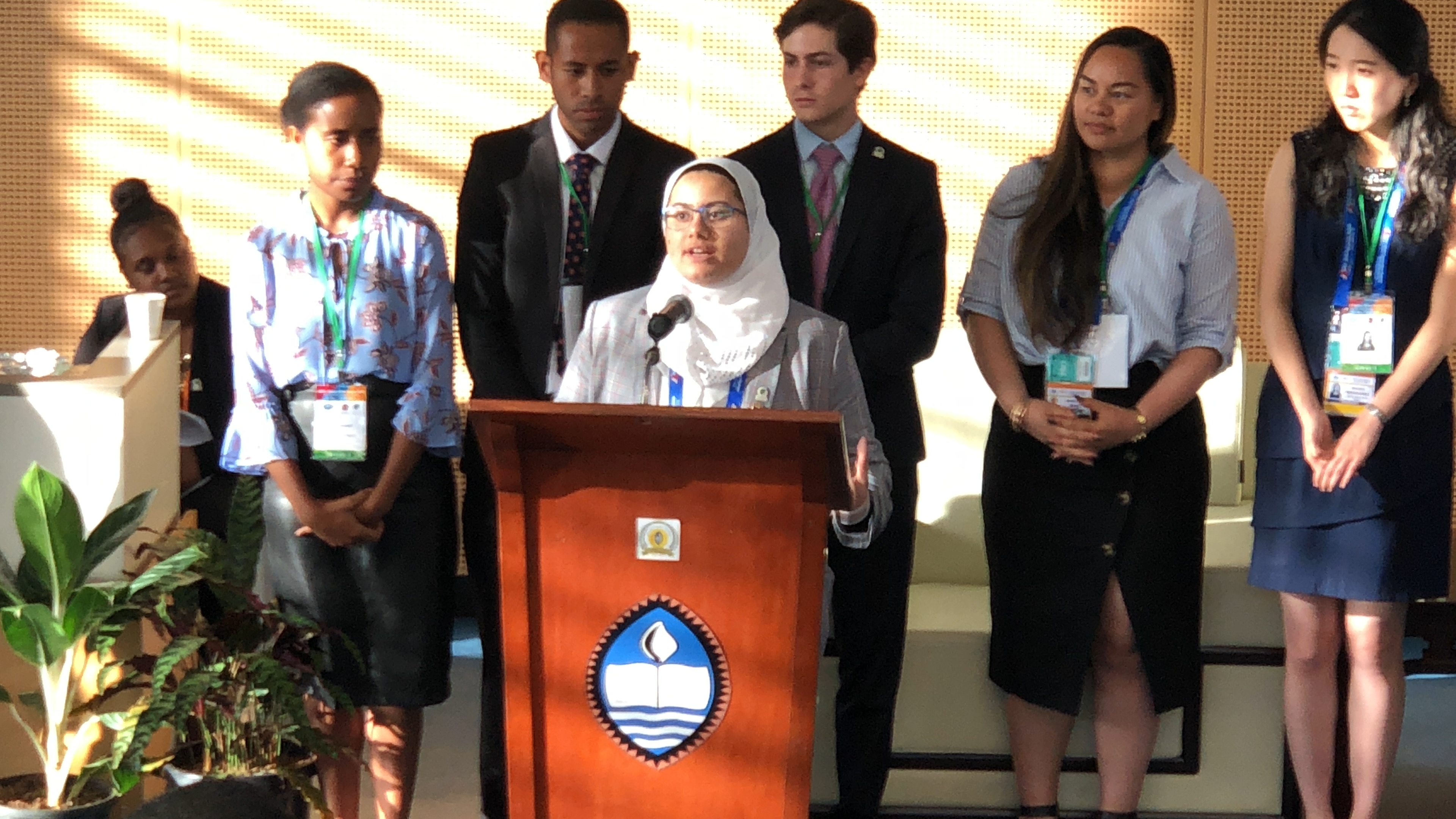 The work doesn't end when I return from my trips with Global Vision. Following my time in Papua New Guinea, we wrote a report for the Prime Minister's office sharing our insights from the visit and providing recommendations on behalf of Canadian youth. I am planning on holding some sessions at Dalhousie to raise awareness of the work Global Vision does and encourage others to have their voice heard. My work through the program has been extremely beneficial to me on a professional and personal level. I am constantly developing new skills, meeting new people and travelling to new countries."