FCS News
»
Go to news main
Grad Profile: Tackling Chronic Disease with Technology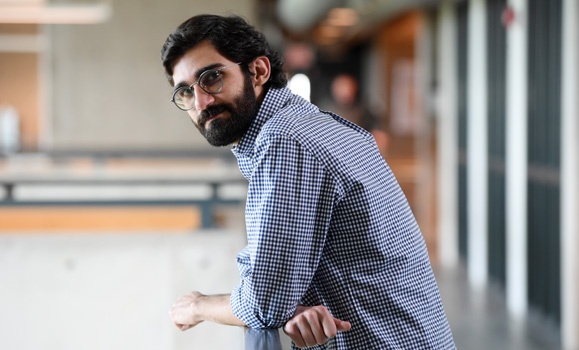 This article is part of a series highlighting the Dalhousie Class of 2018 — the graduates of Dal's 200th year. Read more of our Spring Convocation grad profiles.
A passion for health care and technology has taken new graduate Ali Daowd on a journey from medical school in the Middle East to a PhD in Computer Science, through the IDPhD program here at Dalhousie.

At Spring Convocation, Ali is graduating with a Master of Health Informatics (MHI) — but he isn't finished with his studies just yet. He has chosen to continue with his current research at the PhD level, with the hope of using technology to benefit the lives of Canadian citizens.

"The MHI program has enabled me to combine my medical experience with technology, to explore real solutions to everyday health-care problems," he says. "A PhD will allow me to take the research I have done so far to the next stage."
Innovative Solutions to Common Medical Problems
Ali's research is based around the development of a health platform that will help citizens self-assess their risk of chronic diseases.

"Chronic diseases are the leading cause of death worldwide," he explains. "However, it is well understood that if modifiable risk factors are targeted, many chronic diseases can be prevented, and individuals can maintain a healthy status."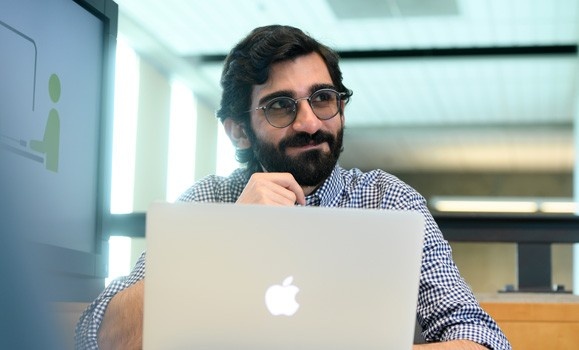 Canada's aging population, and a recognition of health-care platform advances in Europe, led Ali to acknowledge this gap in the Canadian system and look towards a solution. "There isn't anything like this in the market here, so we have the opportunity to assist individuals in achieving desired health targets, and avoiding harmful lifecycle choices," he says.

The digital health-based platform leverages artificial intelligence, data visualization and mobile health technologies to empower citizens to self-assess, self-monitor and self-manage their overall risk of major chronic diseases and pursue personalized chronic disease prevention programs. Ali credits his combined experience in health care and technology for really helping him think about innovative solutions to some of the medical issues faced by modern society.

"Canadian health informatics relies heavily on computer scientists for technical input, which makes sense," he says. "To be truly effective to meet health-care needs, there needs to be input from medical professionals. This is where my experience in both fields has been very beneficial."

Ali will continue to work on the platform as part of his PhD research, with hopes of launching it to the Canadian public in the near future.

Discovering a passion for research

After graduating from the Royal College of Surgeons in Ireland – Medical University of Bahrain, Ali moved to Halifax to do an elective at the QEII. It was through residents at the hospital that Ali found out about the Master of Health Informatics.

"I have always been passionate about technology and so the program seemed like a good way to pair my background with my interests," he recalls. "I heard great things about the program and Dr. Raza Abidi - my experience certainly lived up to those testimonials."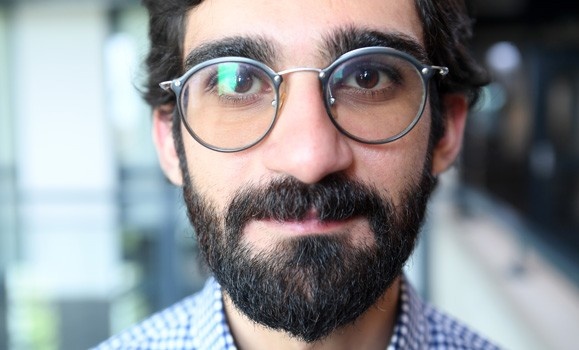 Through the MHI program, Ali has been able to use state of the art health informatics and tools to explore a whole new area of science and discover his love of research, describing his time on the program as an "exciting and challenging experience".

Ali is now looking ahead to his PhD and the prospect of continuing with a career in either academia or industry.

"The one thing I do know is that I want to remain in research. I love that in health informatics I can collaborate with researchers in various fields and really make an impact."