FCS News
»
Go to news main
Grad Profile: From Public Relations to Computer Science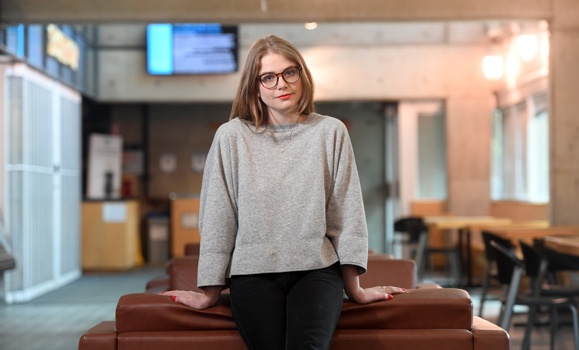 This article is part of a series highlighting the Dalhousie Class of 2018 — the graduates of Dal's 200th year. Read more of our Spring Convocation grad profiles.
Soon to be Bachelor of Applied Computer Science graduate Sarah Young began her journey to Dalhousie and the Faculty of Computer Science initially studying Public Relations at another university.

"After taking a computer science elective during my PR degree, my interest in marketing turned into an interest in data science," she recalls. "I started to consider a future in predictive analytics and business intelligence, but fell in love with coding, which made me think that maybe I should be studying computer science instead."
Taking a New Direction
After two years of studying PR, Sarah wrapped up her studies and left with a Business Administration Certificate — as well as with experience that has helped her throughout her time at Dalhousie.

"Like business and marketing, computer science is interdisciplinary," she explains. "There are so many options available as to how you can learn and apply computer science depending on your interests, and they are all connected. Computer science is perfect for anyone who is always looking for something new, it's never boring as there is a million different things to try."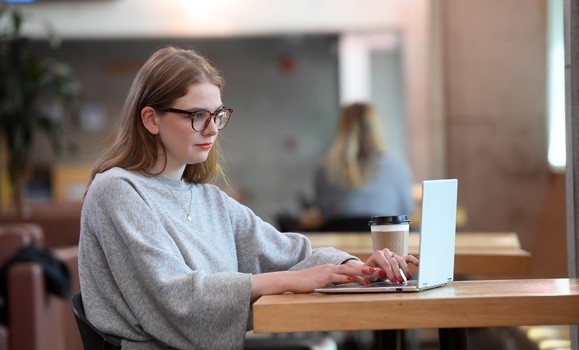 Through the applied Computer Science program, Sarah has been able to integrate her passion for business and programming to make an impact internally and externally to the university.

"I wanted to gain experience of actually putting things together," she says. "The applied computer science project management and community outreach courses allowed me to work with real clients on real world projects. This was a challenging but extremely rewarding experience, which will help me as I move into the workplace."
Making Connections
In June, Sarah will begin her role as an IT and business specialist for IBM in Halifax, where she will have the opportunity to combine her diverse professional and academic experience.

"I'm excited to be part of a team, working together to build software for clients," she says. "I hope to use my project management experience and technical skills to figure out what clients need when it comes to software – I feel this role is a good fit for me."  

Sarah was approached by IBM about the role through LinkedIn back in the fall, which she says was a "relief" as she could focus on completing her studies for her remaining time. This wasn't the first time she had interactions with the organization, having met IBM representatives at a Women in Technology Society (WiTS) "We Talk Tech" event.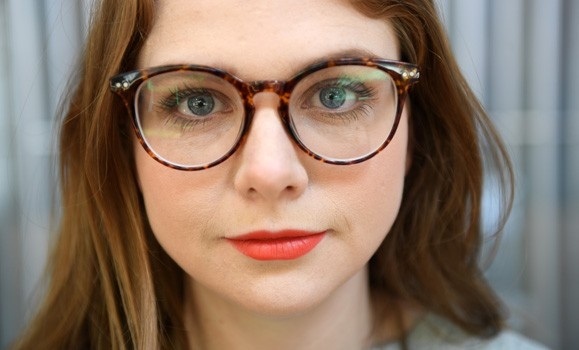 "I was heavily involved in WiTS throughout my time in the Faculty of Computer Science, taking on various roles on the executive committee," she explains. "I helped with the organization of a number of We Talk Tech events and was fortunate to meet high profile organizations such as IBM. Through WiTS, I also got involved with the Halifax Chapter of Canada Learning Code and act as a mentor for them whenever I can."
Culture Shift
Sarah acknowledges that the work the Faculty of Computer Science — and student societies — have been putting in to increase the number of female students engaging with their programs is paying off.

Dal Magazine feature: Bridging the gender divide in computer science

"It was a huge change for me moving from PR, where there was a couple of male students in a class, to computer science where female students are still a minority," she says.

"However, connecting with a network of women studying and working in technology, through WiTS and the wider Faculty, made the transition comfortable. The Faculty is small. You get to develop relationships and really benefit from being surrounded by understanding peers who are there to support each other."