FCS News
»
Go to news main
Meet Dal's Top Co‑op Students of the Year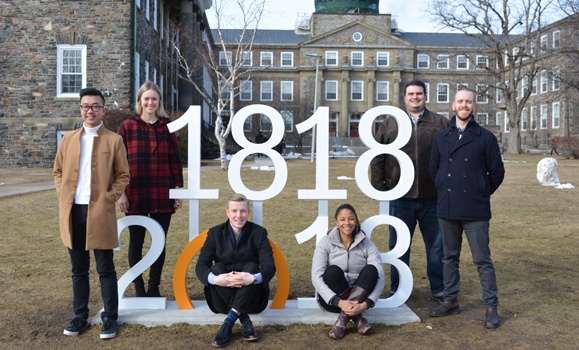 In 2017, nearly 2,000 co-op work terms and internships were completed by Dalhousie students.

Work-integrated learning experiences give students the opportunity to combine in-class education with hands-on, paid work experiences that better position them as future leaders in our communities — locally, nationally, and globally.

Coinciding with National Co-op and Work-Integrated Learning Week, Dalhousie's co-op offices (Management Career Services; Science, Information Technology and Engineering Co-op Education; and Architecture and Planning Co-op) will celebrate these work experiences, along with those who help make them happen, at the second-annual Dalhousie Top Co-op Awards. Among the award categories is one that gives accolades to the top co-op students from each Dal faculty currently offering a co-op program.

Dalhousie's Top Co-op Student of the Year Awards recognize and celebrate the students who not only performed exceptionally well on their work terms to date, but who also demonstrated strong academic performance while making a significant contribution to their co-op employer.

Meet our Faculty of Computer Science student selected to receive this year's award.
Eric Desjardins, Bachelor of Informatics
The (career) path less travelled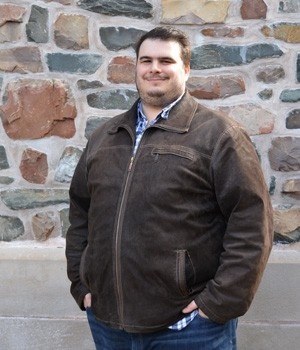 When it came to Bachelor of Informatics student Eric Desjardins' journey leading to a career in computer science, you could say he took the unconventional route, nevertheless leading him to exactly where he was meant to be.
 
Originally from Quebec City, Eric first enrolled in a business program at St. Lawrence College. He admits that, at the time, a business degree seemed like the safe option and the one that would help land him a job swiftly after graduation. But after a few years of toiling away at his degree, it was clear that he was no longer motivated in his studies, and he began to wonder if there was something better for him.
After a friend's suggestion led him to an interest in website development, Eric discovered computer science. Offering both a mix of project management and technical skills, Dal's Computer Science program became his top choice.
 
So with an acceptance letter in-hand, Eric moved his life to Halifax in pursuit of a new future. As a mature student without family, friends or any other connections in Halifax, it would mark a huge transition.
 
While the mandatory co-op program was a key influence in choosing Dalhousie, Eric credits Computer Science faculty co-op advisor James Fleming for being the one to really convince him of the program's merits.
 
Eric now acknowledges that co-op truly became a big part in establishing his life in a new city: "Co-op facilitated my transition to Halifax. Not only did it help me in gaining experience and learning more about my craft, but it helped me to engage with local employers, opening up my network in Halifax. Four years later, I've built lots of professional and personal relationships."
 
Eric shares that the skills he learned though his work-term projects positioned him to be competitive in the job market. His final work term with digital agency Brave New World meant working with a highly-technical team, and provided him with the experience of working on a major project building computer applications on a scale that advanced his skills and strengthened his resume, ultimately positioning him for a competitive and successful grad job search.
 
Eric will be graduating this May, though he's already landed a full-time position with a local start-up, permanently cementing this Quebec-born as a fully-fledged Haligonian. (Allison Auld)
Read about all the other students receiving an award on Dalhousie News.