FCS News
»
Go to news main
Keeping Computer Science in the family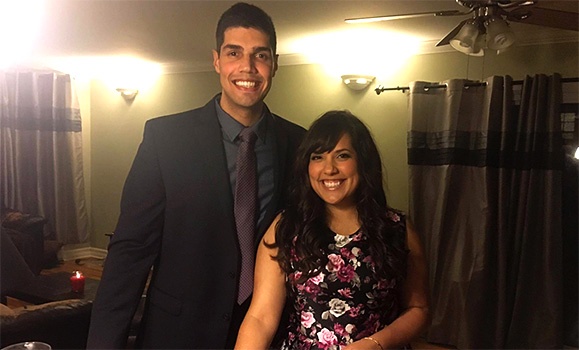 For Aleysha Mullen, there are benefits to having a sibling by her side — even at university.
"The list of benefits of studying alongside a sibling goes on and on, from studying together to always having someone there to act as your proof reader," she says. "Of course, a little sibling rivalry has motivated me to do my very best!"
This week, Aleysha graduates from the Faculty of Computer Science alongside brother Jordan.
And they aren't even the first members of the Mullen family to graduate from the Faculty. and they aren't the first members of the Mullen family to get the technology bug and study within the Faculty.
"Our brother was studying Computer Science at Dal when I was in high school, he loved the program and the university," explains Jordan. James, the elder brother, graduated in in 2015 with a Bachelor in Computer Science and now works for global aerospace, defense, security and advanced technologies company Lockheed Martin.
Making connections
 
"The Faculty of Computer Science has a great reputation and the co-op program at Dalhousie seemed like the perfect opportunity for me to get some industry experience under my belt before I graduated," says Jordan who is graduating with a Bachelor of Computer Science degree. "I also love Halifax."
Aleysha graduates with a Bachelor of Informatics (now Bachelor of Applied Computer Science), and she echoes her brother's sentiment that family ties have been a key influence.
"My family and friends and in Halifax, this was a real motivator in wanting to stay on the East Coast," she says. "James really enjoyed studying Computer Science which helped in inspiring me to consider it as an option."
Both Aleysha and Jordan also credit technology's role in the world as a big reason why they chose Computer Science.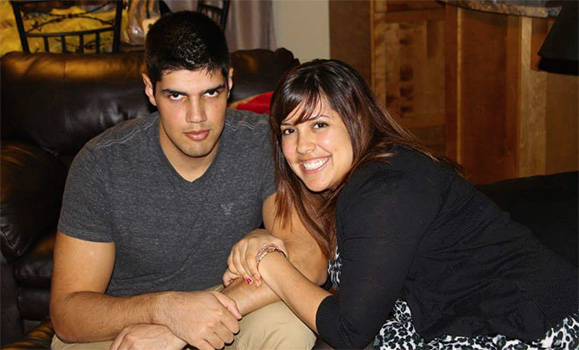 Jordan and Aleysha during their first year at Dal.
"After job shadowing some Informatics employees at a hospital, I liked the idea of solving problems and improving real world processes using technology," Aleysha says. "I didn't have any previous exposure to coding and didn't actually think I would be well suited to it — I was certainly wrong about that!"
"I've always had an appreciation for the convenience that technology adds to my life," adds Jordan. "The thought of learning the more intricate details of technology and how hardware and software collaborates was very appealing."
Looking ahead
 
Since finishing classes in the summer, Aleysha has started work with her former co-op employer Mobia.
"My third co-op term landed me a position at Dartmouth-based Mobia, a tech consulting company," she explains. "I am now working there as a developer on their Big Data team and so far I am loving it! I'm not sure what the future holds, for now I'd like to continue learning through experience and potentially get my project management certification."
Jordan is also driven to develop his skills and experience after convocation.
"Now that I'm finished with my studies, I'm eager to get myself established in the technology industry. Halifax is a great place to do that," he says.
Although this may be the last time the Mullen siblings share a classroom and stage, it doesn't look like they'll be straying too far from each other anytime soon.