FCS News
»
Go to news main
Computer Science prof to represent Atlantic Canada at a national level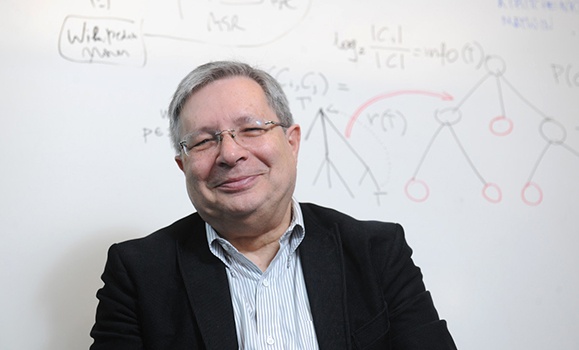 A Dalhousie professor will represent computer science in Atlantic Canada at a national level.
Dr. Stan Matwin has been elected to the Board of Directors of CS-Can/Info-Can, where he will contribute his diverse experience to help grow computer science in the region and across the country.
Fostering excellence in computer science
 
CS-Can/Info-Can is Canada's national computer science association, acting as a focal point for research and education with a mission to foster excellence, drive innovation and benefit society. The Board of Directors counts nine members from the leading Canadian Computer Science departments.
The aim of the association is to grow computer science in an inclusive way that includes women, visible minorities and members of first nations.
"Atlantic Canada has a complex ecosystem of small and medium Computer Science departments and it is important that our priorities and needs are represented nationally," said Dr. Matwin.
"I am keen to keen to encourage a deeper and continuous reflection, inside and outside of our community, on the socially sensitive issues our discipline has spawned, such as data privacy, our impact on the traditional job market and the international digital divide."
Contribution to the computer science community
 
Dr. Matwin is a professor and Canada Research Chair in the Faculty of Computer Science. He is also the founder and director of the Institute of Big Data Analytics, the only institute of its kind in Canada.
He has a wealth of experience in representing the discipline, and his research interests in data mining, text analytics and data privacy, at all levels as a former President of the Canadian Artificial Intelligence Association (CAIAC), a CAIAC Fellow, and Fellow of the European Coordinating Committee on AI.
Dr. Matwin is looking forward to sharing his provincial, federal and international level experience with colleagues from institutions across Canada.
"This is a great opportunity to represent and promote the needs of our discipline and the region, with its constantly growing economic and social importance, in front of the federal government, media and key policy makers."