FCS News
»
Go to news main
Spritely app connects newcomers and tourists with local knowledge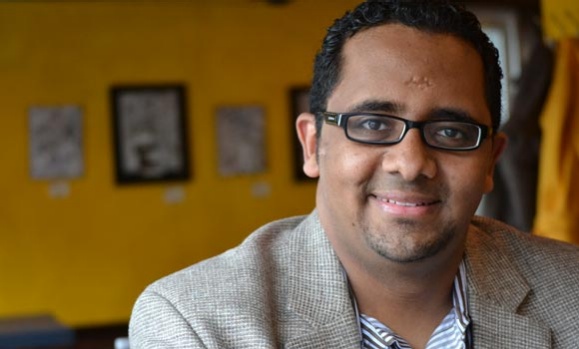 Akram Al-Otumi (BComm'12), who's originally from Yemen, and Suhaib Qaiser (MASc'10), who previously studied in Pakistan, are preparing for Spritely Technology Inc.'s soft launch later this month. Based out of ShiftKey Labs in the Goldberg Computer Science Building, the Spritely app helps newcomers to a cityf ind people who can help them settle in. It's aimed at people who, even if speaking the language of their new home town, need to learn about transportation networks, schools, medical facilities, social events and the local culture.
Using the Spritely app, they can scroll through a range of city experts and hire one to show them around and answer questions. Meanwhile, the local experts can make money while welcoming a newcomer.
Qaiser, who's also currently a PhD student at Dal, and Al-Otumi will also take Spritely to the summer 2017 Project Incubation Bootcamp in Halifax, a 12-week program that supports student teams and provides the necessary financial support and resources for teams to create a working product or prototype.
Read more in "ENTREVESTOR: Spritely app offers Uber-like skills to newcomers" on thechronicleherald.ca.