FCS News
»
Go to news main
Attracting the best and brightest: Government of Canada announces new Canada Research Chairs at Dal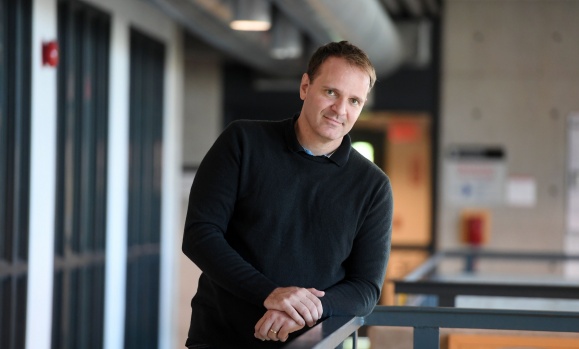 Dalhousie is home to four new Canada Research Chairs.

The Canada Research Chairs Program supports and attracts the world's best researchers in the fields of engineering and the natural sciences, health sciences, humanities, and social sciences. Over 142 new and renewed Canada Research Chairs were announced earlier this month by the Honourable Kirsty Duncan, Minister of Science.

From improving our understanding of chronic pain, to fostering sustainable relationships between Indigenous communities and community-based health researchers, emotional and addictive disorders and the integration of machine learning and visualization tools and techniques, Dal's newest chair holders are truly making an impact.
Meet the new Canada Research Chairs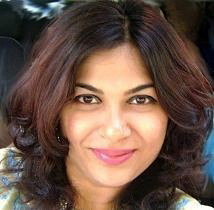 Javeria Hashmi – Assistant Professor, Department of Anesthesia, Pain Management and Perioperative Medicine
Studying the physiological functions of brain networks, Dr. Hashmi's research lab deciphers pain behavior from neural connections, using brain imaging techniques to diagnose and manage chronic pain.
 
Notably, Dr. Hashmi's research analyzes brain characteristics with computational approaches and machine learning for understanding brain perception and cognition.   

Her initial training in brain imaging and chronic pain originally took place in top-tier labs at Western University, the University of Toronto, Northwestern University (Chicago) and Harvard Medical School/MGH.

"I have always been curious about how brain perceives the external world and how it regulates our state of physical and mental health," says Dr. Hashmi. "Studying the brain is not only important for solving one of the most important human mysteries, it is also important for understanding what goes awry in mental disorders. Our mental and physical health is constantly under strain from external stressors in our rapidly transforming environment."

About 25 percent of Canadians suffer from some type of chronic pain and most of them do not benefit from existing medical treatments available to them.  Dr. Hashmi is using Big Data/machine learning approaches to study chronic pain that will allow us to implement biomarkers which will improve treatment outcomes for people suffering with chronic pain.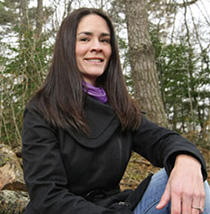 Debbie Martin – Associate Professor, Faculty of Health Professions
Dr. Martin conducts research aimed at fostering sustainable relationships between Indigenous communities and community-based health researchers.

Her work draws on the Mi'kmaq concept of Two-Eyed Seeing as a means of generating effective chronic disease prevention strategies. By identifying ways to integrate Indigenous and Western knowledge, Dr. Martin works to inform research strategies that improve the health of Indigenous communities.
"Indigenous peoples in Canada face many injustices that contribute to serious health and social inequities when compared with the general Canadian population," says Dr. Martin. "The Indigenous communities with whom I work – and particularly the Elders from those communities – are adamant that the solutions to these inequities must be informed by accepting and respecting diverse knowledge systems, both western AND Indigenous. I am eager to continue to work with my Indigenous community partners and am pleased to be supported by the Canada Research Chair program in doing so."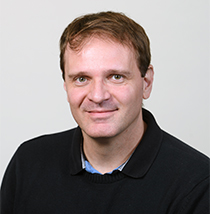 Fernando Paulovich – Associate Professor, Faculty of Computer Science
Fernando Paulovich joins Dalhousie's Faculty of Computer Science from the University of Sao Paulo, Brazil. His areas of expertise lie in Information Visualization, Visual Data Mining and Visual Analytics.
"It is estimated that the years 2014 and 2015 the world produced a volume of data nine times larger than that generated over the thousands of years of our previous existence. Despite all the benefits of this abundance, the sheer amount of produced data is overwhelming our capacity for interpretation and utilization to support scientific, economic and societal advances," says Paulovich.
 
"I will be working on the integration of machine learning and visualization tools and techniques, taking advantage of the "intelligence" provided by machine learning approaches, and of user knowledge by means of interactions with visual representations to address the current big data challenges," he explains. "I am interested in exploring different application domains, ranging from sports analysis to environmental monitoring, helping people to understand and take full advantage of this "brave new information world."
Sherry Stewart – Professor, Department of Psychology and Neuroscience
Dr. Stewart is well known for her research on psychological factors contributing to alcohol abuse, pathological gambling, and the comorbidity of emotional and addictive disorders.

Emotional disorders (EDs; i.e., anxiety disorders, posttraumatic stress disorder [PTSD], and depression) and addictive disorders (ADs; i.e., substance use & gambling disorders) are common, costly and impairing. Dr. Stewart's work will focus on understanding the complex relationship between the two disorders while developing and evaluating effective interventions.

"Understanding the mechanisms that link emotional disorders to addictive disorders will lead to identification of novel intervention targets to better help people suffering from these common and highly impairing forms of concurrent disorder," says Dr. Stewart.
Two chairs renewed
 
In addition to the appointment of two new research chairs, two of Dal's current Canada Research Chairs have been renewed.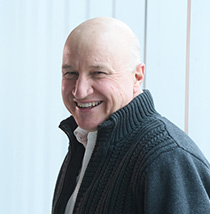 Jeff Dahn – Professor, Dept. of Physics and Atmospheric Science
Widely considered Canada's "Battery Man," Jeff Dahn has been involved in the research and development and commercialization of lithium and lithium-ion batteries since 1978. He conducts a mix of fundamental and practical research that focuses on finding novel materials to satisfy the increasing demands for lithium-ion batteries, while at the same time building on those discoveries to improve energy production, storage and sustainability.

In the summer of 2016, Dr. Dahn began a five-year exclusive research partnership with Tesla Motors. The collaboration is a first between the leading American electric vehicle company and a university, and will help Tesla achieve better Li-ion cells for their innovative products.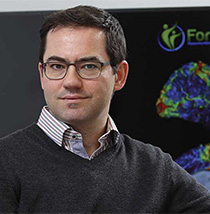 Rudolf Uher – Professor, Department of Psychiatry
Dr. Uher's research is making a difference on the lifelong impact of mental health by giving children the tools they need to counter issues like anxiety early on.

His research project, Families Overcoming Risks and Building Opportunities for Well-Being, is a new way to look at pre-empting mental illness. It examines "genetic sensitivities in families with parents who have existing mental illnesses. Over the next 10 years, Dr. Uher and his team will closely follow 300 children and adolescents to determine their susceptibility to three major mental illnesses: schizophrenia, bipolar disorder and severe depression.
CFI & NSRIT support

Drs. Hashmi, Stewart and Paulovich are also among 32 Canada Research Chairs to receive funding for state-of-the-art research tools from the Government of Canada through the Canada Foundation for Innovation's (CFI) John R. Evans Leaders Fund. The CFI partners with the Chairs Program to help universities attract and retain top researchers in Canada by equipping them with the tools they need to stay on the cutting edge. Additionally, these three researchers recently received funding from the Nova Scotia Research and Innovation Trust (NSRIT). NSRIT supports research infrastructure in Nova Scotia by matching national funding from CFI.
More information about the Canada Research Chairs program can be found on their website.