FCS News
»
Go to news main
NELL creator Tom Mitchell gets honorary Dalhousie degree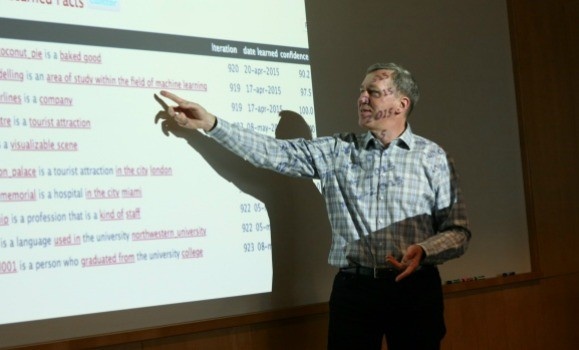 NELL is a five-year-old with a Twitter account who reads all day, every day, and follows professional sports.
NELL is also artificially intelligent.
The Never Ending Language Learner (NELL) is a machine learning system that's housed in a computer at Carnegie Mellon University in Pittsburgh.
"The end goal is literally to get computers to read and write like you and I do," said Tom Mitchell.
Mitchell is the founder and leader of the Machine Learning Department at Carnegie Mellon University. He leads the team that created and runs NELL.
He was in Halifax this week to receive an honorary degree at Dalhousie University.