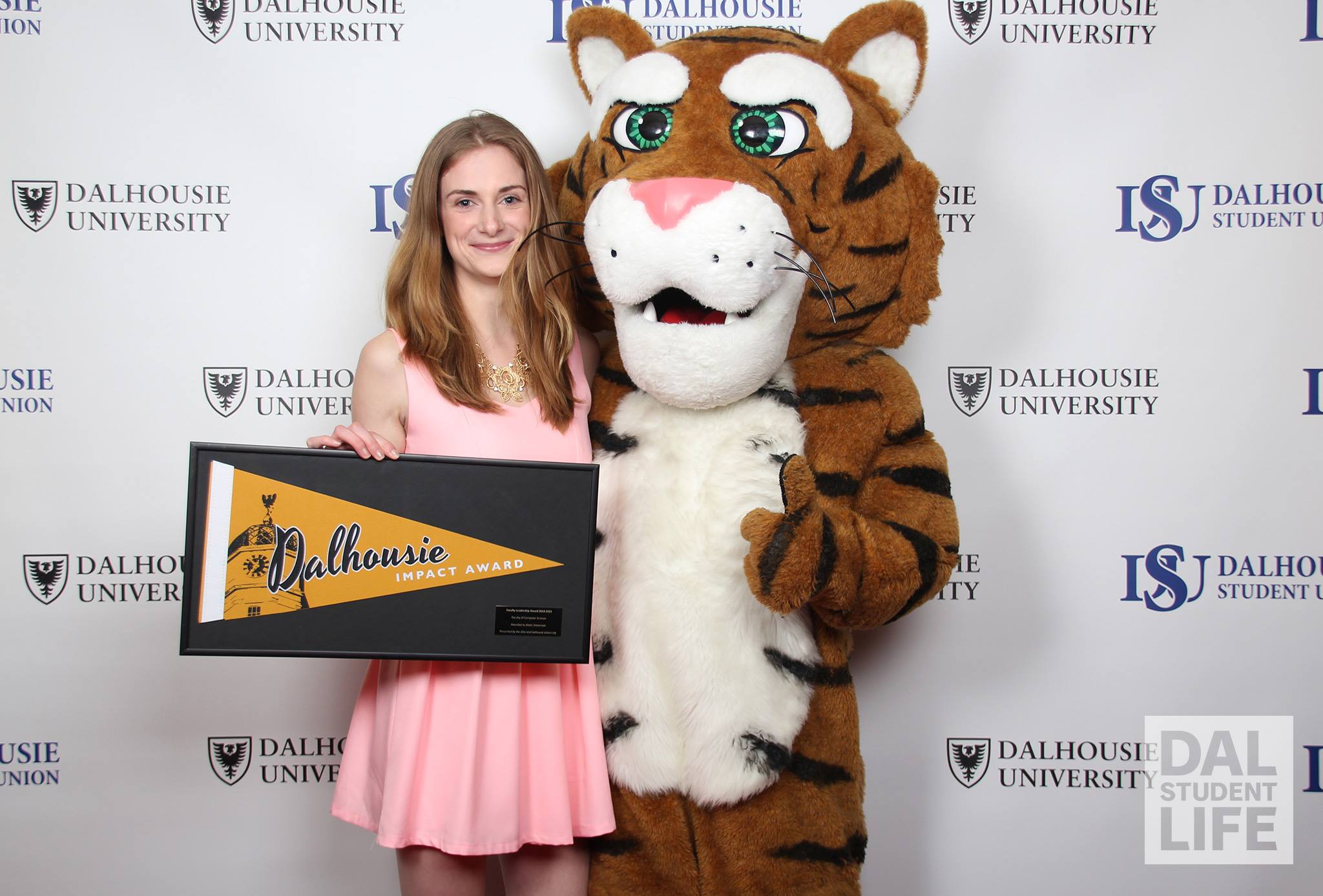 On March 26, Dalhousie hosted the 4th annual Student Impact Awards where students, staff and faculty gathered to celebrate some of the university's most inspiring students. The Impact Awards is an event held by the DSU in collaboration with Dalhousie to recognize outstanding individuals and student groups and the impact that their contributions have made to their community.
Faculty Leadership Awards
Presented to a student in good academic standing in each Dalhousie faculty. These students exemplify the highest level of passion for their discipline, take initiative in creating new opportunities, and encourage their peers to engage in faculty events. Faculty Leadership Award winners positively impact other students in their faculty and the reputation of their faculty outside of the classroom.
Bachelor of Computer Science student, Alexis Stevenson, was once again recognized for her contributions. Congratulations, Alexis!
Read about all of this year's winners here.