Study at Dalhousie
Study English for university, at a university
Dalhousie's ESL programs focus on developing the English skills needed for success in university. Some ESL courses simply prepare you to write a standardized test; Dalhousie's ESL courses prepare you to be successful university student. Improve academic reading, writing, speaking and listening skills while also learning how to do research and gaining an introduction to Canadian academic culture.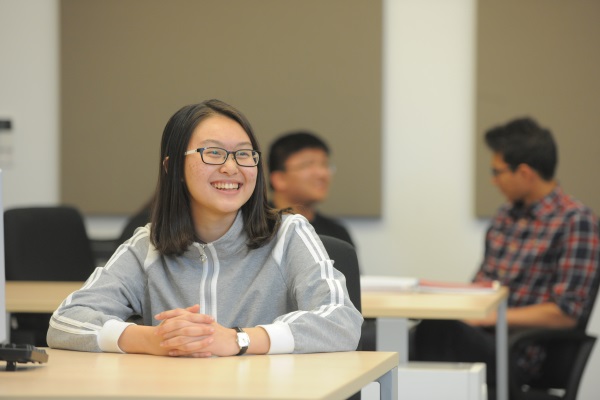 Why study at Dalhousie?
A Trusted Institution
The Dalhousie ESL Programs are accredited by Languages Canada. It is also a Designated Learning Institute by Citizenship and Immigration Canada (O19091594822). Click here to view our certificate.
Dalhousie ESL Programs abide by:
Regulations are amended frequently. Please check the list of Regulations by Act to see if there are any recent amendments to these regulations that are not yet included in the aforementioned consolidations.
Direct Access to Study at Dalhousie University
If you are planning to pursue a degree at Dalhousie University, completing the English for Academic Purposes program allows you to enter your bachelor's, master's or doctorate program without having to re-write a standardized test such as the IELTS or TOEFL.
Experienced Instructors
Classes have a maximum of 15 students, and all of the teaching staff hold master's or doctorate degrees and have a minimum of 10 years' teaching experience. They have taught at universities and institutes across Canada and in dozens of countries around the world. Our standards are high to ensure the best quality of education.
Modern Facilities
Dalhousie's ESL classes are taught in the Mona Campbell Building, one of Dalhousie's newest and most environmentally-friendly buildings.
The Mona Campbell Building is equipped with large, comfortable classrooms, as well as the newest instructional technology and several fully-equipped computer labs.
For directions and information on accessibility, learn more here.
Students in Dalhousie's ESL programs have access to Dalhousie's resources and services, including:

See it to believe it

Picture yourself here: take a virtual tour of the Dalhousie Campus.
Look at some photos of Dalhousie ESL academic and off-campus activities.