Instructors
Careless, Erin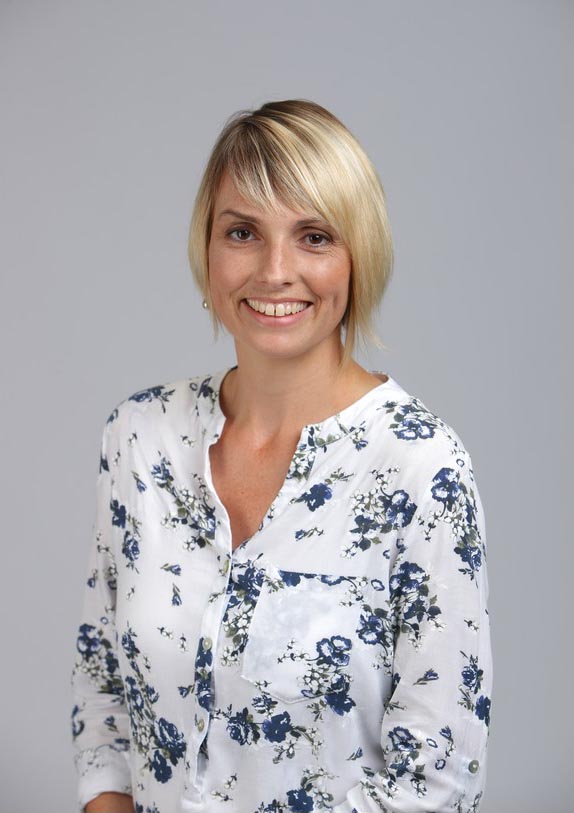 Erin Careless, BA Hon., B.Ed., M.A.Ed., Ph.D., is Program Director of Adult Education and Career Development at the Dalhousie University College of Continuing Education. In 2011, Erin was part of the first Ph.D. cohort in the Inter-University Doctoral Studies program in Nova Scotia. Her research focused on the ways in which stepmothers learn their way into this role as defined by the construct of motherwork.

Erin has taught courses on fostering lifelong learning, community development, feminist perspectives, and learning theories, in addition to supervising dozens of graduate students. At Dalhousie, she teaches both History and Theories of Adult Learning, and the Train the Trainer workshop.

Passionate about educating others on the stepfamily experience, Erin is a Certified Stepfamily Coach, and the founder of her own business, Steplife – Stepmom Coaching and Support. Her work has been presented at many academic conferences, and published in the Huffington Post, Stepmom Magazine, Stepparenting Magazine, Divorce Force, The Divorce Magazine, and multiple podcasts.
Currie-Samson, Sandra
Sandra Currie-Samson, BHEc, CAEd, MEd.
Over the years, Sandra's own learning journey has been a source of inspiration and transformation and is dedicated to creating that experience for others. She possesses in-depth knowledge of adult education and leverages this knowledge to provide learning opportunities that are engaging, relevant and meaningful.
As a learning and development consultant, Sandra has been responsible for multi-million-dollar training initiatives, been part of the training teams for Fortune 500 Companies and provided end-to-end training requirements for her clients. She recently served on a Task Force for Work-
Learning Integration. Sandra also writes and speaks regularly on learning issues and trends. Currently she is a Talent Specialist with Staples Inc.
Sandra has a Master of Education in the Studies in Lifelong Learning from Mount Saint Vincent University. She developed her practical skills at the College of Continuing Education, Dalhousie University, where she completed her Certificate in Adult Education.
Doyle-Bedwell, Patricia
Patricia Doyle-Bedwell is a Mi'kmaq woman. She holds a BA (Honours), JD, LL.M, all earned from Dalhousie University. Her thesis focused on compensation for residential school survivors and Mi'kmaq education policies. Patricia is a Professor at Dalhousie University and Trent University and is the past director of the Dal Transition Year Program, as well as the Indigenous Black and Mi'kmaq Initiative at Dalhousie School of Law.
Patricia has written many articles on Aboriginal education, Aboriginal women's rights as well as Human rights. She has lectured widely on human rights and education across Canada, the US and Europe. She had the honour of serving as the Chair of the NS Advisory Council on the Status of Women for 11 years. Patricia also participated during the UN Geneva conference on Women's rights.
Currently, Patricia teaches Indigenous Studies in the Transition Year Program at Dalhousie. She also works closely with Dalhousie Senior Leadership on the implementation of the Truth and Reconciliation calls to Action in a post-secondary educational context. She worked closely with Dalhousie Medical School to develop a diversity policy. Patricia hopes to see Dalhousie and other universities implement more Indigenous content in the curriculum.
Fraser, Joanne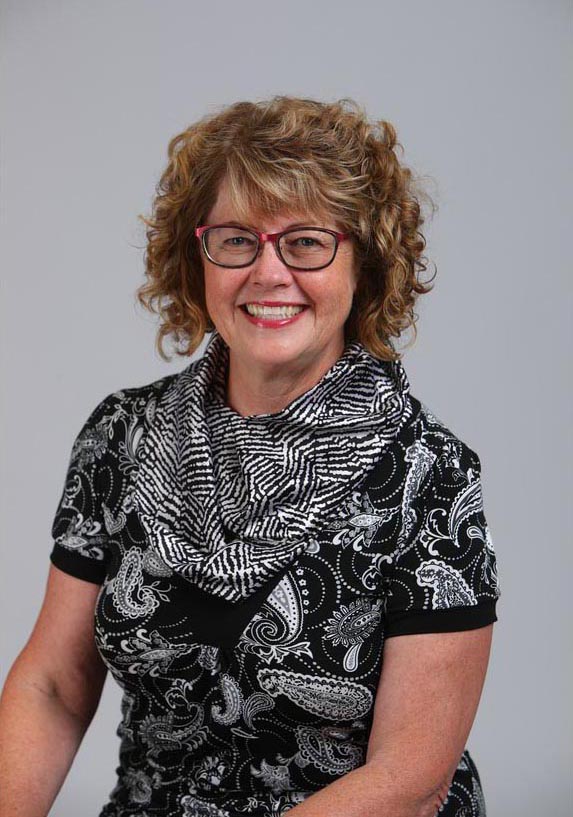 Joanne Fraser CAEd, BSc, MSc., has management background in the public, private and international non-government sectors and brings a wealth of experience to her training and facilitation work. She worked as an independent consultant from 2000-2015. Currently Ms. Fraser Is the Manager of Learning and Development, Human Resources at Dalhousie University.
Joanne has designed and delivered hundreds of workshops in leadership and team skills, interpersonal communication, coaching basics, conflict resolution, time and project management. She now creates and manages professional development programs for both academic and administrative staff at Dalhousie. For many years Joanne also facilitated intercultural effectiveness training for the Centre for Intercultural Learning. Joanne has a keen interest in helping individuals and groups learn from and adapt to the changes taking place in today's workplaces. Ms. Fraser has a Certificate in Adult Education from St. Francis Xavier University. She holds a BSc degree from the University of Saskatchewan and a MSc degree in Comparative Development and International Policy from the University of Bristol, England.
Landry, Sheri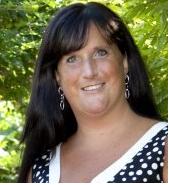 Sheri Landry is Regional Brand Manager for the Atlantic Region with Rogers Communications Inc. With over 20 years as a marketing professional, Sheri's primary focus is the facilitation of marketing programs, brand management and corporate sponsorships. Most recently, Sheri has combined her experience in the corporate community with her passion for teaching to join Mount Saint Vincent University as part-time faculty in the Business & Tourism Department teaching numerous courses in the undergraduate program as well as assisting with course design and preparation.
Sheri has a Bachelor of Business Administration and Masters of Education (Adult Education) from Mount Saint Vincent University, a Certificate in Adult Education from Dalhousie University and is currently completing the Master of Business Administration Degree from Athabasca University.
Paradis, Rick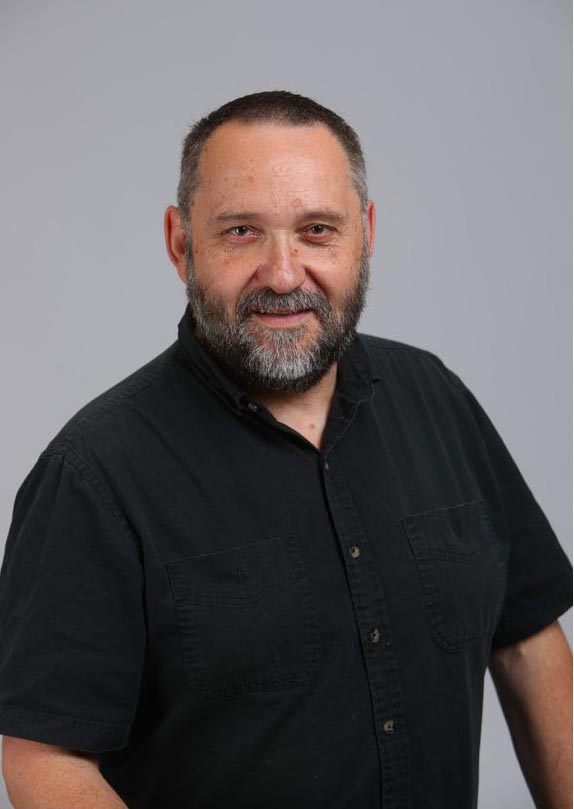 Rick Paradis, EMBA, is an Organizational and Human Resource specialist with over 20 years' experience with a wide range of public and private organizations throughout Atlantic Canada. For a number of years, Rick held Organizational Health and Human Resource positions with organizations such as Maritime Life Assurance Company and the IWK Grace Health Centre. He has taught at Henson College's Advanced Management Centre and Dalhousie University's Human Resource Development Unit in addition to his work in the Adult Ed certificate program. Currently, Rick is employed as the Organizational Effectiveness Consultant with the NS Public Service Commission.
Rick's roots are in youth development and cross-cultural educational programs. His past experience involves a variety of volunteer and paid positions within several organizations, including the roles of: National Trainer of Orientations with Canadian Crossroads International, an organization engaged in developing cross-cultural awareness through overseas placements in developing countries; Executive Director of the Youth Leadership Council for Atlantic Canada, which was concerned with the development of youth through community service and outdoor adventure activities and group leader and national field-staff trainer with Katimavik, a national youth development and service program.
He is a graduate of the Executive MBA Program, St. Mary's University and is also certified to administer the Myers-Briggs Type Indicator.
Steele, David

David Steele, BA, CAEd, MBA, currently serves as the Manager of Program Development and Outreach for The Municipal Group of Companies in Bedford, Nova Scotia, the largest Heavy Civil Construction company in Atlantic Canada. With a background in leadership and sales training, facilitation, program design, and program development, David has been involved in adult education and employee training for nearly 20 years. His facilitation experience includes classes taught at the post-secondary level as well as in a corporate environment.
David holds a BA in English from the University of Northern British Columbia, and an MBA from the University of Melbourne, Australia, via an online graduate program. He volunteers with the local chapter of the Institute for Performance and Learning, having served on the Board as Director of Professional Development since 2009. David also holds Certification as an Adult Educator through Dalhousie University College of Continuing Education.
Three interesting facts about David: he has an interest in language, and has studied English, French, Japanese, Russian, Spanish and German (with varying degrees of competence!); he fulfilled his lifelong dream of finally completing his black belt in Judo after nearly 30 years in the sport; and he is binaurally hearing impaired, having lost a good portion of his hearing nearly 20 years ago to Meniere's Disease, an affliction of the inner ear.
Taylor, Crystal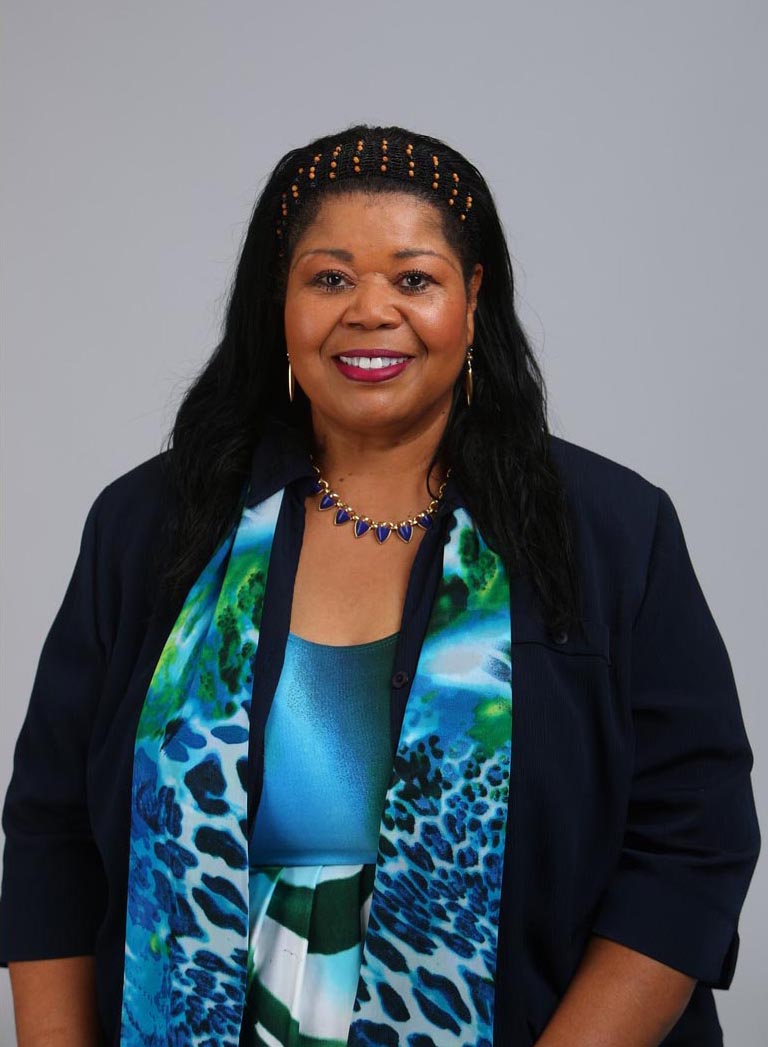 Crystal Taylor, B.A., M.A., CCP, is a seasoned human resources practitioner, adult educator, diversity strategist, and coach. Her career has been devoted to leading departmental policies, programs and special initiatives. Crystal was employed with the Department of Public Works and Government Services Canada where she worked on the Sydney Tar Ponds and Coke Ovens Remediation Project (Canada's largest remediation project) as Senior Advisor, Employment Strategies. In addition, Crystal also worked with both provincial and federal governments in various positions, such as Senior Human Resources Consultant, Manager, Human Resources Planning, Diversity Management Consultant and Manager, Equity, Diversity and Inclusion. Prior to her retirement in 2017, Crystal was the NSCC's first Director of Diversity and Inclusion, where she led a number of strategic programs and policies to advance diversity and inclusion throughout the College. Through her leadership, she was instrumental in NSCC becoming the first Post-Secondary Institution in the Province of Nova Scotia to implement an Educational Equity Policy.
Crystal has owned and operated an independent consulting company since 1995. Ebony Consulting is a boutique diversity, inclusion and human resources consulting firm including a culmination of more than 30 years of expertise specializing in a wide range of services in the areas of training and development, speaking, consulting and coaching. Crystal also provides services in areas such as inclusive leadership development, various employment equity supports (workforce analysis, employment systems reviews, employment equity planning/evaluation, reporting and implementation), equity-based teaching practices, strategic planning, and policy analysis. Crystal is a Certified Coach and is also certified to administer the Intercultural Development Inventory (IDI).
Crystal has been an associate instructor in the Certificate in Adult Education program at Dalhousie University, College of Continuing Education, since its inception. She is the embodiment of a lifelong learner who is passionate about advancing adult education, inclusion and social justice for all. In fact, this has become her life's work. Crystal's successful approach in her practice is her ability to create open and safe learning environments that allow all voices to be heard. She likes to have fun with ideas and different perspectives that help to foster conversations that nurture transformational learning, personal self-discovery, and personal growth. Her formal education includes a Master of Arts (Adult Education), Dalhousie University, and a Bachelor of Arts, Mount Saint Vincent University.