Le Cercle Français ‑ free tutoring
The Department's greatest secret weapon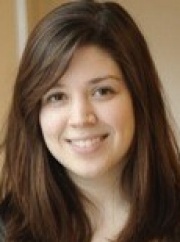 When we get together, it's not to speak French, it just kind of happens. If I ever have problems with homework, I can just call them up and they're always there for me.
The Cercle Français is the perfect place to get your homework checked, get help preparing for an exam or an oral presentation, or simply to work on your pronunciation.
We have native French language assistants to help you improve your French language skills, and best of all, it won't cost you a thing!
You will find the Cercle in room 2114 of the Marion McCain Building, located at 6135 University Avenue.
Cercle Hours

Monday: 11:00 a.m.-1:00 p.m.
Tuesday: 2:00-4:00 p.m.
Wednesday: 11:00 a.m.-1:00 p.m.
Thursday: 2:30-4:30 p.m.
Friday: 9:00-2:00 p.m.
(Please note that hours may be subject to change.)