Patricia
Lee Men Chin
University Teaching Fellow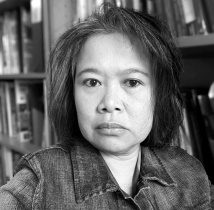 Email:
leemenchin@dal.ca
Phone:
902-494-1527
Mailing Address:
Room 2105, Marion McCain, 6135 University Avenue
PO Box 15000, Halifax, Nova Scotia, Canada B3H 4R2

Research Topics:
French language pedagogy
French language
Applied linguistics
Second-language acquisition
Office Hours
Tuesday and Wednesday, 11:30 a.m. - 12:30 p.m., or by appointment <leemenchin@dal.ca>

Education
BA Hons. (Concordia)
MA (Carleton)
PhD (Dalhousie)
Biography
Patricia Lee Men Chin is a course coordinator for first-year and second-year language classes.  She is actively involved in curriculum development, course planning and instructional material development.  She holds a BA Hons. and a MA in French Literature, and a  PhD in Applied Linguistics (with a doctoral dissertation on Learning Strategies in L2 Acquisition). Prior to joining Dalhousie, she also taught at Carleton and the University of Ottawa.