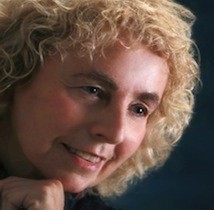 Email:
izoore@dal.ca
Phone:
902-494-6813
Mailing Address:
Room 1107, Marion McCain, 6135 University Avenue
PO Box 15000, Halifax, Nova Scotia, Canada B3H 4R2

Research Topics:
Quebec literature
French language
French language pedagogy
Francophone literature

Office Hours
Tuesday, Thursday from 9:30-10:00 and 1:00-2:00, or by appointment <izoore@dal.ca>
Education
BA (Tel-Aviv)
MA (Waterloo)
PhD (Western)
Biography
I received my BA from the University of Tel-Aviv (Israel) with a double major in French Literature and American Literature. I did my MA at the University of Waterloo (Ontario) and wrote my thesis on a Quebec novelist, André Langevin. My PhD is from the University of Western Ontario (London) and my thesis was on the work of Quebec writer, Marie-Claire Blais. I have written on Anne Hébert, André Giroux, Sergio Kokis, Monique Bosco, Aki Shimazaki, Lise Tremblay and many others.

In both my MA and my PhD, a central topic was expression through the arts in general, and through writing in particular. In my research, I often inquire about the interrelationships between various arts (writing, visual arts, music). At Dalhousie I teach courses in French language and French literature, as well as courses in Quebec contemporary culture.
Teaching
FREN 1007/08 Basic French
FREN 2202 Introduction to French Literature
FREN 3203 Approaches to Literary Texts
FREN 3900 French Canadian Literature
FREN 4904 Quebec Women Writers
FREN 5876 Studies in French Canadian Literature
FREN 5877 Analysis of Quebec Literary Texts

Selected Publications
Books
Marie-Claire Blais: an annotated bibliography (Irène Oore and Oriel C. L. MacLennan), Toronto: ECW Press, 1998.
Book Chapters
"La poésie de Gérard Étienne, passé, présent, avenir" in Le pari poétique de Gérard Étienne, dir. Najib Redouane et Yvette Bénayoun-Szmidt, Paris, L'Harmattan (coll. "Espaces Littéraires"), 2013, 251-268.
"La Bar-Mitsva de Samuel de David Fitoussi ou 'mieux est de ris que de larmes écrire' (Rabelais)" in Trajectoires et dérives de la littérature-monde, Poétiques de la relation et du divers dans les espaces francophones, dir. Cécilia W. Francis et Robert Viau (Collection Francopolyphonies 12), Amsterdam-New-York : Rodopi, 2013, 203-215.
"La représentation de la télévision dans Un sourire blindé de Sergio Kokis et dans La danse juive de Lise Tremblay" in Paroles et images, dir. Robert Proulx, Moncton: Perce-Neige (coll. Archipel), 2013, 135-148.
"Ville et condition humaine dans Le sourd dans la ville de Marie-Claire Blais" in Littératures québécoise et acadienne contemporaines. Au prisme de la ville. Dir. Anne-Yvonne Julien, André Magord, Presses universitaires de Rennes, 2014, 193-203.
Articles
"Les illustrations des pages-couvertures des romans de Sergio Kokis" Voix plurielles Vol. 04 No 02, septembre 2007 http://www.brocku.ca/cfra/voixplurielles04-02/index.html
"Retour sur le café littéraire du 24 septembre 2011" dans Diversité, Cafés littéraires et francophonie, p. 6-7 dans RAF: Le Magazine Francophone, aux jardins sans frontières des cultures, vol. 01, mai 2012, http://www.afhalifax.ca/magazine/wp_pass.php
Conference Papers and Lectures
"La représentation de la ville dans Le sourd dans la ville de Marie-Claire Blais", Colloque APLAQA, "Reflets de villes dans les littératures québécoise et acadienne contemporaines" June 2012, Université de Poitiers, France.
"La musique et le silence dans l'œuvre poétique de Marie-Claire Blais", Colloque international "Poésie et Langue" (October, 2012) St Francis Xavier University, Antigonish, Nova Scotia
"St Lawrence Blues by Marie-Claire Blais, Identity and Carnival". Two invited lectures at Halifax Humanities 101 (March 2013).
"La violence dans quelques romans québécois récents", APFUCC (Association of Professors of French in Universities and Colleges in Canada), 82nd Congress of the Humanities and Social Sciences (June 2013) Victoria, British Columbia.
"L'identitaire et la liberté dans Le libraire de Gérard Bessette". Invited lecture, December 2013, Bar-Ilan University, Ramat-Gan, Israel.
"L'identitaire et la création littéraire dans Salut Galarneau de Jacques Godbout". Invited lecture, December 2013, Bar-Ilan University, Ramat-Gan, Israel.
"L'illustration comme travail critique; le cas d'Une saison dans la vie d'Emmanuel de Marie-Claire Blais, roman illustré par Mary Meigs" Invited lecture, January 2014, Bar-Ilan University, Ramat-Gan, Israel.