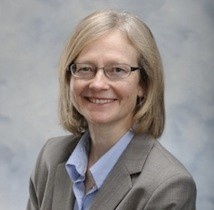 Email:
imblack@dal.ca
Phone:
902-494-1536
Mailing Address:
Room 2107, Marion McCain, 6135 University Avenue
PO Box 15000, Halifax, Nova Scotia, Canada B3H 4R2

Research Topics:
French language
French language pedagogy
French literature
French and Francophone culture

Office Hours
Tuesday and Thursday from 1:00-2:15 p.m.; Wednesday from 1:00-3:00 p.m., or by appointment <imblack@dal.ca>
Education
BA, MA (Toronto)
Baccalauréat en français langue seconde (Laval)
PhD (Edinburgh)
PGCE (Postraduate Certificate in Education) (Leeds)
Biography
Iris Black teaches courses in French language, literature and culture. She has research interests in medieval literature, particularly of the fourteenth and fifteenth centuries, and in the teaching and learning of languages. She is also a coordinator of first year classes, and is involved in curriculum development and programme planning. She participates regularly in teaching and learning conferences, and has recently co-authored Grammaire à la carte (Nelson, 2012), an online interactive resource for intermediate and advanced students of French. 
In addition to her responsibilities at Dalhousie, she teaches summer French Proficiency courses for teachers and translates biographical notes on medieval and Renaissance scholars. Dr. Black has studied, worked and travelled extensively in France and Québec.  
She is past president of the Alliance Française d'Halifax. In her spare time, she enjoys cycling, running, dancing, and playing the fiddle.
Teaching
1007/08 Basic French
1045 Intermediate French
2002 Spoken French

2005 Practical French for Non-Majors
2022 Language and Culture

2201 Introduction to French Literature
3000 Advanced Oral French Workshop
Recent Publications
Grammaire à la carte (Nelson, 2012)