Drucie Janes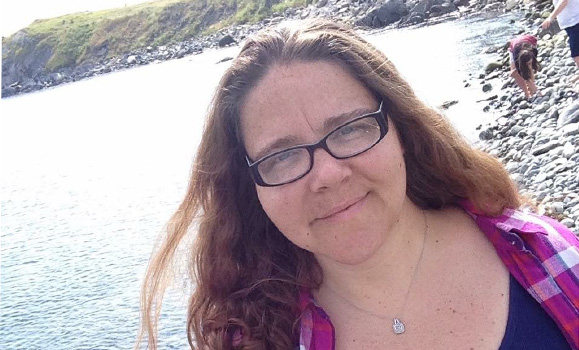 Drucie Janes tried Tae Kwon Do nearly 14 years ago at the urging of a friend and ultimately joined Langille's club in Truro for the exercise.
Today she is the first of only two females in Canada to become a Master!
"I was never really interested in team sports. I loved being the cheerer on the sidelines so I decided to try a class out, even though it was something out of my comfort zone," she said. "I was hooked from the very start."
"Master" in Korean signifies a 4th degree black belt.
Drucie studies Moo Duk Kwan Tae Kwon Do. Moo Duk Kwan is traditional and military-like and is only taught in three schools in Canada including Langille's. There are several schools in the US which are all part of the Martial Virtue Alliance organization.
Drucie received her first black belt in 2007 and has been a certified TKD instructor for the past ten years.
"I was actually teaching well before I became a black belt. As an instructor, I teach every class...its just a matter of to what degree. We assess students for tests or stripes and journal a lot so we can know the progress of all our students," she explained. We (black belts) have to be proficient in everything involved in our curriculum so a lot of our own training or practicing happens outside of class time."
After achieving black belt rank, degrees are obtained by putting years of dedication back into the organization by teaching students and passing on their knowledge while still continuing with their own training to improve themselves so they can help others. They are committed to following the tenets of Tae Kwon Do....courtesy, integrity, self-control, indomitable spirit and perseverance.
"When I first started TKD, I had no desire to be tested and never did I imagine that I would have obtained a black belt, let alone reach the status of 4th degree black belt," said Drucie. "Our style of TKD requires a substantial amount of techniques for every single test. There is a great amount of mental training involved and you have to be extremely physically ready to sustain the cardio of the test. It's all a matter of want."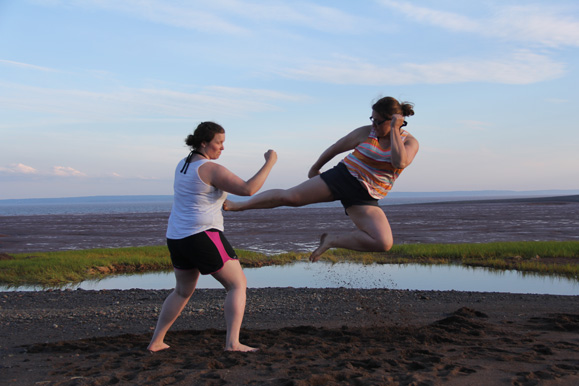 In September 2016, Drucie was informed by her instructor that a test was set for May 2017 in Calgary and she would have an opportunity to be tested for 4th degree. Drucie agreed that is what she wanted and began eight months of training in preparation.
"I love the fact that our style of TKD doesn't treat females any different than males, young vs old, capable vs disability. We all have a curriculum that needs to be learned and our standards are high. Being one of only two females that are Masters in Moo Duk Kwan Tae Kwon Do in Canada is amazing. It still doesn't feel real but when I wear my new Master belt I feel very inspired! I'd like to think I'm an example for my students to look up to," she added.
Drucie has been working with Dr. David Burton for the past 12 years managing his research lab in Greenhouse Gas and Nutrient Analysis and Soil Health and assists with some of his courses.
"I love learning new stuff, discovering the history of my style of TKD and meeting new people, explained Drucie. "And the teaching aspect is really rewarding."
Fellow instructor Beckey Langille also received Master status at the May test in Calgary.
"Thank you Drucie & Beckey for everything you do for our children and our community," said local entrepreneurs Beck and Boosh. "We are so lucky and proud to have two such strong, dedicated and inspirational females here in our town."
We couldn't agree more!