News
»
Go to news main
Working with nature for a sustainable future
Posted by
Stephanie Rogers
on November 16, 2023 in
News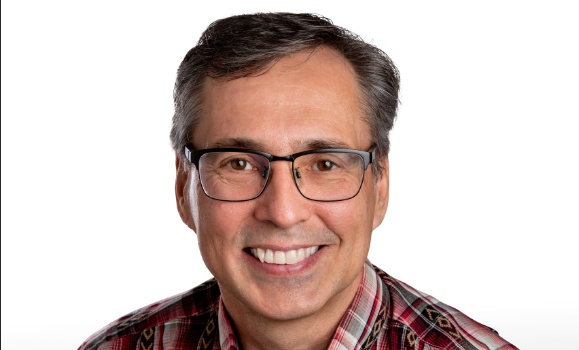 Finding sustainable and ecological solutions that have an impact on all of agriculture is a passion of Dr. Andrew Hammermeister, director of the Organic Agriculture Centre of Canada located on the Dalhousie Agricultural Campus.
With a background in soil science, Andrew was influenced by an organic farmer he met during his first summer after graduation.
"He just spoke so passionately about the land and the environment he had created," said Andrew.  "He was pointing out all the butterflies, birds, bees and deer and it was this beautiful place he shared with other organisms on the planet," he added. "It stuck with me, seeing the multi-functionality of the landscape, his whole approach of working with nature was something different."
Founders of the organic movement are very committed to the relationship between soil health and plant and animal health, and having healthy soil will result in healthy and happy people and animals.  Recycling waste materials and promoting and enhancing biodiversity are tools to reduce the need for inputs including fertilizers and pesticides.
"I love the idea of organic," said Andrew.  "What I've found in the last number of years is that organic really tends to be a model of a sustainable form of agriculture and it sets itself apart with that goal well before a lot of the other more modern conservation movements," he added.
Health, Ecology, Fairness, and Care
The more modern organic movement has four principles including Health, Ecology, Fairness, and Care and these guiding principles act as a model for what sustainable agriculture could and should look like. These principles have been adopted and implemented by organic farmers in over 180 countries around the world.
"There are two things in my mind that organic agriculture highlights – one, it forces us to find ecological solutions to agriculture challenges, and two, it highlights the trade-offs in sustainability. If we want to have a more ecological farming system, there may, for example, be lower yields. So, there are trade-offs in a whole food system, and if we want to have a sustainable food system, we can't necessarily have it all."
Ecological solutions include increasing seeding rates, growing resistant varieties, adopting crop rotations more rigorously and incorporating natural pesticides and biological controls.  Plants and animals need to be healthy and resilient to stressors.
"What I like about organic is it forces us to think outside of the conventional box and try to find solutions within what I would describe as ecological limits. Good, truly natural solutions," added Andrew. "We should strive to find approaches to increasing yields while working within ecological limits."
Organic Agriculture Centre of Canada
The Organic Agriculture Centre of Canada (OACC) tries to build scientific integrity and capacity within the country for organic agriculture and research to support credible choices within the organic movement.
In 2009, the OACC began its first Organic Science Cluster with the Organic Federation of Canada as industry partner, and just recently completed its third $12 million cluster including 27 research projects across the country with 79 researchers, 40 graduate students and 74 industry partners.
"One of the interesting things about organic is that it is very systems-oriented, so we really need to understand the relationship between soil, crop, livestock, and pests, but it's also about all of agriculture. So, when we are working on an Organic Science cluster, it includes farmers, researchers, and industry partners across all commodity groups. Researchers are interested in finding more sustainable and ecological solutions, and they see organic as a platform for first developing those solutions and then launching them to have impact on all of agriculture," said Andrew.
Andrew also sits on the National Standards Committee for Organic Agriculture and is about to embark on its next five-year review process.
"We can't shift all of agriculture, but by focusing on alternative, ecological solutions, we can contribute to improving the sustainability of all of agriculture – it just makes sense."
To learn more about OACC and the Organic Science Cluster visit: www.dal.ca/oacc.