News
»
Go to news main
Where are they now?
Posted by
stephanie Rogers
on October 26, 2022 in
News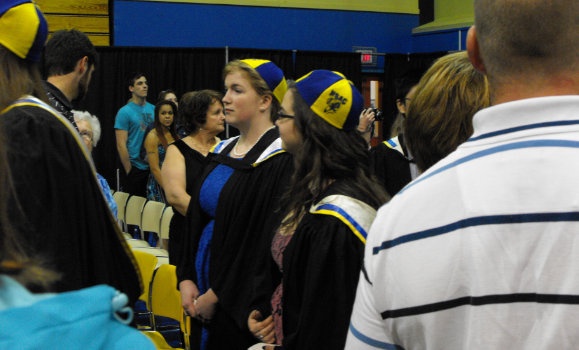 The Class of '13 was the first group of students to graduate from the new Dalhousie University Faculty of Agriculture. These students began their studies with Nova Scotia Agricultural College, continued their classes and experienced life on campus through the time of merger. For many, this was a time of unease, question, anxiety, but also excitement.

In keeping with the theme, 10YearsTogether, we decided to check in with a number of alumni from the Class of '13 to see where they are now and how they felt about NSAC merging with Dalhousie University.

Amada Levy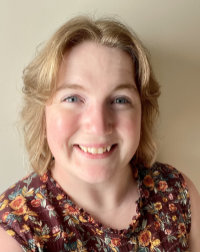 Amanda Levy appreciates agriculture, much like the rest of us. It's important to her because she says it's a big part of how she ended up where she is today.

"My father was instrumental in my exposure to farming having raised (and still raises) varying farm animals and crops," says Amanda. "Living on a farm (in Pictou, NS) meant that one of my first jobs was packing hay bales onto trucks and into barns, which then led to sitting on the back of a blueberry harvester for the neighbours farm and mowing the local cemetery."

Agriculture is what formed Amanda's early years of work ethic.

"For that, I am forever grateful."

After earning her degree in plant science, Amanda went on to further her education at Niagara College, in Ontario, completing the Wine and Viticulture Technician program. As an intern, and graduate, she worked at multiple vineyards in NS and Ontario.  

Amanda admits she doesn't think she pursued her career path, but rather the career path pursued her.

Perhaps that's why she ended up at a residence services supervisor for Campus Living Centres (CLC) at Niagara College. Amanda currently spends her days managing a service team, overseeing the administration practices of the Welland residence for Niagara College, working primary with student residents, during the academic year and as a hotel alternative, during the summer season. And it's not all that different from working at vineyards.

"The jump from working in wineries, to CLC, was a short one as retail customer service is as integral to the wine industry as the agricultural portion is," she adds.

Nor was this something new for Amanda.

"While at AC, I worked as a residence assistant in Fraser House," she adds. Amanda also held a part-time role at CLC, as a student at Niagara College.

"I often use the skills I learned from creating literature reviews, research projects and experiments towards the navigation and implementation of projects in the service industry," she adds. "This is truly a job where I learn something new everyday, and it keeps me on my toes!"

When the announcement was made, that NSAC would merge with Dalhousie University, becoming the Faculty of Agriculture, what were your initial thoughts and feelings? Looking back, how do you feel now?

I remember my initial thoughts were based in sadness. The NSAC and the culture around our campus felt so wholly unique and personal. It felt unimaginable that we were going to be connected with such a large institution like Dalhousie. I think it was easy to be defensive over all the information and changes swirling about.

I can't believe I felt like I did! I do feel being attached to the Dalhousie name brings benefits to the campus and has also allowed students from the AC more opportunities beyond the smaller scope of our campus. I also feel that even though our name is officially Dalhousie Faculty of Agriculture, that "the AC" still stands as it's own understood colloquialism.

How has the campus changed in the last 10 years?

Has it really been 10 years? I visit almost once a year and although there are changes to the people, the buildings and the landscaping over time, it still feels like a place where everyone feels welcome to come back to. And I know over the years, even when my sister attended (Rycha Levy – Class of '20) that the same stories still surface that were told to me back in the day and it's something that we can now relate with even though we are a generation apart.

What is your favourite memory from your time at NSAC?

I have so many memories from the AC, from meeting forever friends (not everyone can say they're still friends with their first roommate) to working on campus, traveling and learning valuable lessons.

One lesson in particular tends to stick out. In my first year, I admittedly didn't do so well on my math entrance exam. This gentleman was walking by and saw me, a crying first year on a bench, outside of Cox and sat down to talk. He told me that showing up and trying was better than doing nothing at all.

The gentleman that sat down and provided that piece of wisdom was none other than Dr. Olson my soon-to-be first-year biology professor. It may sound simple but to me at the time, it was those words that helped me get over those feelings of failure and to keep going.
#10YearsTogether