News
»
Go to news main
Faculty of Agriculture to participate in 4‑H Canada Leadership Summit
Posted by
stephanie rogers
on April 18, 2022 in
News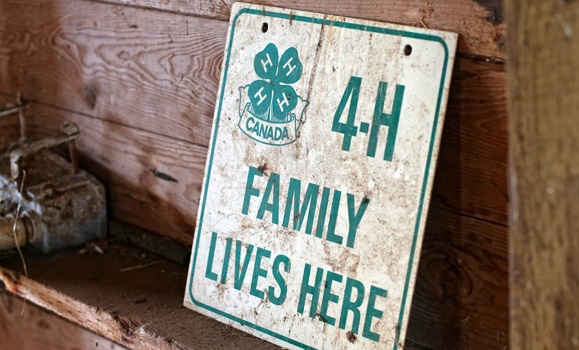 4-H leaders from across the country will convene in Halifax this weekend as part of an exciting opportunity for 4-H volunteer leaders and professionals to showcase the communities they are building, share innovative program ideas, and hear from experts on emerging topics related to the United Nations Sustainable Development goals.
The Faculty of Agriculture has sponsored the Leadership Summit and will be in attendance throughout the weekend.
"Our fundamental belief systems are the same," explained Dean David Gray. "To learn to do by doing. Perhaps that is why so many of our most successful students and alumni are also former 4-H members."
Dr. David Burton, founding director of the Centre for Sustainable Soil Management on the Dalhousie Agricultural Campus will deliver a presentation on soil to 100 delegates on Saturday along with Community Education Manager Lauren Peters, Class of '19 and Assistant Registrar Kamryn Findlay, Class of '16 and '19.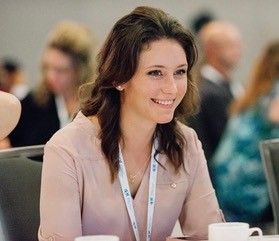 Another alumnus in attendance will be Ally McConchie, Program Coordinator, 4-H New Brunswick Council Ltd and a member of the Class of '18. Ally, a horse lover, completed her Equine Business Management Diploma and is from the rural community of Central Hampstead, New Brunswick. Ally was active in sports during her time on campus playing on the Dal AC soccer team while remaining an active member of the Triangle 4-H club.
"I have been involved with 4-H as a member from ages 6-21," she said.  "I was very passionate about the program and took on all the opportunities that it offered."
Ally's 4-H resume is impressive including attending five National conferences such as Citizenship Congress twice, Member's Forum and Global Summit through 4-H New Brunswick. She also represented NB 4-H at the National 4-H and Youth Judging Competition at Agribition in Saskatchewan in 2017. Ally has also served on multiple committees including central district committee and the provincial fair committee.

"I frequently volunteered as a Junior Leader at our NB 4-H Cloverbud and Junior Camp and sat on the Provincial Show Committee for several years. At our Provincial Show, I would organize games and introduced Farmer's Olympics to the members."  
Ally will be attending the Leadership Summit as the Provincial Coordinator for New Brunswick. This will be her first conference in the leadership position.
"I am so excited to learn from the other Provincial leads on how 4-H runs in their province and hopefully bring some ideas back to NB 4-H," she added.  "I always tell everyone that I owe everything about who I am today to the 4-H program," she added.  "If I hadn't had those opportunities to travel, overcome public speaking fears, or build my confidence, then I would not be the person I am today. I would recommend it to anyone as you just never know what you are capable of until you get the chance to try new things."
The 4-H Canada Board of Directors will also be meeting on-site during the Summit including alumnus and Director Robert Larsen, Class of '21.
Go #Aggies