News
»
Go to news main
Changing focus ‑ from land to sea
Posted by
stephanie rogers
on November 8, 2021 in
News
A love of animals and travel drew Ian Sewell (Class of '16 and '18) to the Dalhousie Agricultural Campus from the Island of Jamaica with an eye on vet school, but an introductory aquaculture course saw him ultimately change his focus from the land to the sea.
"I originally came to Canada with an end-goal of completing a veterinary degree," explained Ian.  "My plan was to complete the pre-vet program and further transition into vet school. However, I quickly realized I enjoyed the aquaculture field and studying the dynamics of saltwater and freshwater organism health, anatomy, and ecology from taking Introduction to Aquaculture as an elective," he added.
The course was enjoyable and informative enough to pique Ian's interest as he continued to take additional courses until he realized he wanted to change his major entirely!
Ian is now venturing into biological consulting, having accepted a position with Stantec Inc., as an Intermediate Aquatic Biologist, this past August.
"Aquaculture and veterinary medicine are very similar. That's what I love about it," explained Ian.  "I like the ideology of it. Being able to sustainably produce food for a growing world population without significantly impacting wildlife or wild stock. The idea and concept behind it is very rewarding."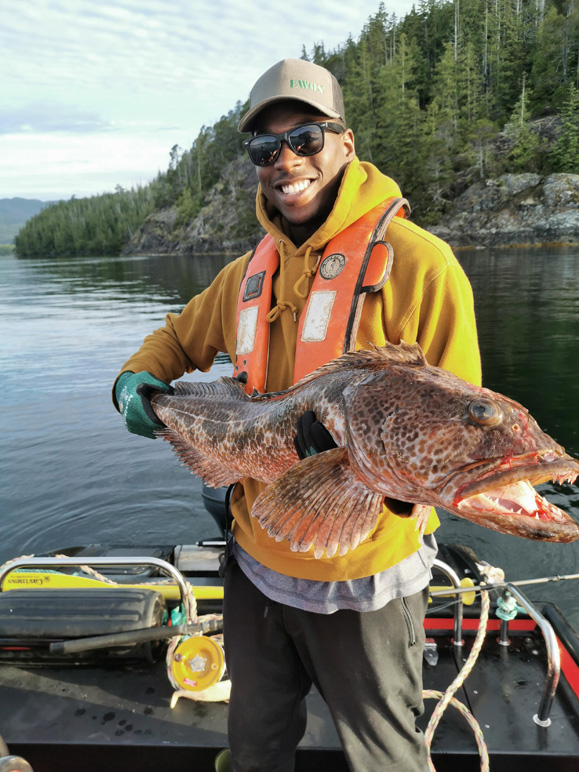 "It has been very rewarding following Ian's career advancement following his MSc degree," said Dr. Sarah Stewart-Clark Associate Professor, Shellfish Aquaculture at the Faculty of Agriculture.  "Knowing Ian, I am not surprised by his success. During his BSc and MSc programs, Ian demonstrated excellent critical thinking skills and had the personal drive and work ethic to conduct innovative research. When you're so passionate about your work, success often follows. Ian is a great example of that."
Ian spent much of his younger years volunteering with the Jamaica Society for the Prevention of Cruelty to Animals veterinary hospital where he developed his love for animals and interest in science along with animal health and care.
"My younger years were filled with traveling throughout the summers to and from the United States to visit family in areas such as Miami, New York, and New Jersey," he said. "This continuous exposure opened my mind to the concept of studying abroad for furthering my post-secondary education."
Ian attended the College of Agriculture Science and Education (CASE) where he completed his Associate of Science degree in Veterinary Sciences in 2013. Upon completion, he applied to several schools throughout North America and the Caribbean to complete his veterinary studies. He received three offers - one of which was Dalhousie University.
"I chose Canada because I felt adventurous and thought to myself this is the only place I haven't traveled to, why not try some where new while continuing my educational goals."
Ian completed his master's degree under the supervision of Dr. Sarah Stewart-Clark and immediately accepted a position with Cermaq Canada located in Tofino British Columbia as a Saltwater Technician on one of their many Aquaculture farm sites in June 2018. He progressed to Site Assistant Manager working to produce harvestable-sized salmon for consumption from smolt stage when they first enter seawater within three years.
It was a bit of a culture shock coming from a little Island in the Caribbean to Canada, but Ian enjoyed the small class sizes, the culture, and the people.
"Studying at the Dalhousie Agricultural Campus was enjoyable because of the smaller class sizes allowing for an individualistic and more targeted approach. The concepts taught were a lot easier to grasp and digest mainly because they were being taught by very passionate lecturers and lab assistants like Dr. Sarah Stewart-Clark and Scott Jeffrey. "