News
»
Go to news main
Mi'kmaw Ecology and the 13 moons
Posted by
stephanie rogers
on October 13, 2021 in
News
In 1993 Premier John Savage and Mi'kmaw Grand Chief Ben Sylliboy declared October as Mi'kmaw History month – the official month to recognize and celebrate Mi'kmaw culture and heritage.
As part of this celebration, Mr. Gerald Gloade will give a presentation on Mi'kmaw Ecology and the 13 moons.  Mr. Gloade is an artist and cultural educator who provides workshops, presentations, guided walks and classroom visits to people of all ages in Nova Scotia.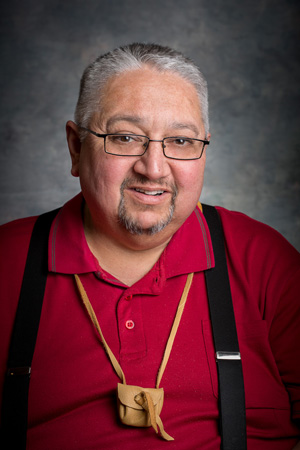 A renowned Mi'kmaw artist, Mr. Gloade was recognized by the Royal Canadian Mint's "My Canada, My Inspiration" coin design contest. Gerald honours the Mi'kmaw Nation by sharing Mi'kmaw stories, legends, archaeology, and history through his many presentations with the Mi'kmawey Debert Cultural Centre.
Mi'kmaw Ecology and the 13 moons
by Gerald Gloade
11:30 a.m. October 13th, 2021
Alumni Theatre, Agricultural Campus
The Mi'kmaw ecological calendar is based on the 13 Moons
"We, the Mi'kmaw, observe a 13-month annual calendar based on the 13 times the moon travels around the earth each year," explained Gloade.
Each of the months is named after something that takes place in the environment during that moon period. Mi'k maw is a verb- based language.  For example, April is known as Penamuikus or Birds lay eggs.  March is Siwkewikus or Maple sugar.
"Pattern recognition was the key to pre-contact survival," he added.
The movement of the moon and its phases, as it circled the earth as the earth traveled around the sun on its annual journey, gave an ever-changing view of the night sky. Using pattern recognition and creating stories of star patterns that formed images in the form of constellations became indicators of time!
Learn more at his presentation as part of Mi'kmaw History Month on October 13th.