News
»
Go to news main
A girl, her dog and finding her way back
Posted by
stephanie rogers
on June 9, 2021 in
News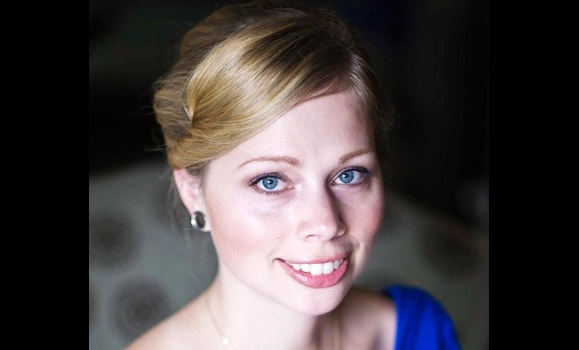 Kim Conrad of Milford, Nova Scotia will graduate from the Dalhousie University Faculty of Agriculture today with her Veterinary Technology Diploma and the Governor General's medal for the highest academic standing in her program.  But things haven't always been easy.
Kim always loved animals and knew she wanted an animal-focused career.
"I was a horse crazy girl growing up and initially thought I'd like to train horses," she explained. "I have a Diploma in Equine Science from Old's College where I majored in western horsemanship."
After returning to Nova Scotia Kim applied to study pre-veterinary science at what was then known as the Nova Scotia Agricultural College.
"I did well initially but I really didn't have the skills I needed to continue to be successful in my studies at that time, so I dropped out and entered the work force. I didn't think I would ever return to school."
Just before dropping out, Kim had acquired a dog named Cash – an American Staffordshire Terrier mix.  Unfortunately, Cash had a lot of health problems in his later years and spent a lot of time in veterinary clinics.
"I couldn't help but love being there, I loved the science and was so in awe of the veterinary professionals that helped us," said Kim.
Kim wanted to pursue her passion and with the support of her husband, applied to the Veterinary Technology program at the Faculty of Agriculture in the fall of 2019. She was also the recipient of the PY Hamilton Scholarship.

"I lost Cash to Lymphoma in the summer of 2020, the pandemic actually allowed me to spend his last summer with him at home. He's the one who helped me get through dropping out of school and he's the one who led me back," added Kim.  "I feel like I've found the place where I belong."
The secret to her success?  "Hard work, resilience, and friendship. I used an app to make practice tests for myself. It was time-consuming but really helped to solidify my knowledge," Kim explained.  "I also had a little help from a friend. I must credit my classmate Brittany MacLean -this year's Noel Enman award recipient-for pushing me to work so hard to realize my potential. We are both so passionate about the veterinary field and we fed off each other's desire to learn."
Kim will write her National Exam next month to become a Registered Veterinary Technician and will continue to work full-time at Fundy Veterinarians Ltd in Shubenacadie, a rural mixed animal practice.
"I love working in my own community and the variety of species we see; you never know what could come through the door on any given day. I hope to continue to learn and grow into a skilled technician my team can rely on. "
"Don't let fear hold you back. The idea of going back to school at 32 and starting over in a new career was terrifying, but I'm so happy I did it. It's okay to change your mind and it's never too late to start over."
Kim received her Barley ring this spring and had Cash's name engraved into its centre.
"Kim's hard work and determination shows in everything she has accomplished in the Vet Tech Program," said Joye Sears, Veterinary Technology instructor and winner of the 2021 Student Appreciation Award.   "She strives for excellence both academically and in our practical, hands-on course components.  Her new vet clinic is very lucky to have her, and I know she will impress them as much as she has always impressed her instructors!"