News
»
Go to news main
Passion meets Purpose
Posted by
stephanie rogers
on May 27, 2021 in
News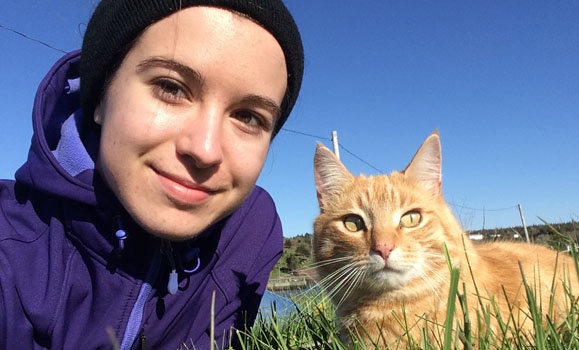 A passion for art and a desire to give back to her community inspired Petit de Grat, Cape Breton native Selena DeWolf to study Landscape Architecture at the Dalhousie Faculty of Agriculture.
"I knew I wanted to pursue a career that would give me a creative outlet while also nurturing my interest in people and the environment," explained Selena.  "I thought about a fine arts degree but ultimately decided to pursue Landscape Architecture, and I'm so glad I did. It ticks all the boxes for me – design, science, psychology, ecology and more."
Creativity and art are sprinkled throughout Selena's family tree though she is the first to pursue an art-related or design-based career.
"My mom had a big role to play in my continued interest in art because she often let me help her with painting projects and would give me art supplies as birthday/Christmas gifts."
An established artist Selena has dabbled in just about every medium, but for the last three years has focussed on charcoal portraits.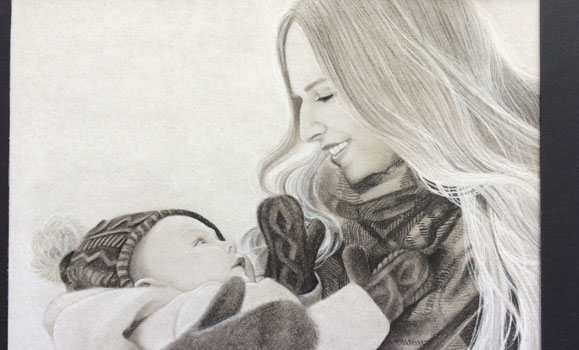 "I also enjoy graphic design, painting murals and creating found-object sculpture using materials found on nearby beaches," she said.  "My hometown and its surrounding landscapes are my inspiration and motivation. I grew up in a beautiful coastal area of Cape Breton, which also contributed to my opinion that nature and art are interrelated and indivisible. This deep appreciation for the landscape permeates into everything I do, professionally and personally."
Selena was the recipient of multiple scholarships including the Donald McInnes Award and Charles Collins Memorial Scholarship and remained on the Dean's List for the entirety of her academic career. Selena is also the recipient of the University Medal in Landscape Architecture - awarded to the student in each degree level program at Convocation with the highest academic standing.
"Selena is an outstanding student and an asset to Dalhousie's Landscape Architecture program," explained Dr. Richard leBrasseur, Green Infrastructure Performance lab. "She has provided inspiration and mentoring to all students while achieving academic excellence and scholarship."
Selena credits much of her success to her community.
"I am where I am today because my community supported my artistic endeavours since childhood – buying my painted rocks at the local artisan market, hiring me for mural projects, commissioning logos and portraits, and now asking for landscape design advice."
In addition to being a two-time Trueman House Residence Council executive member and three-time Orientation Leader, Selena was also involved in several extracurricular events related to her program.
In 2019, Selena was awarded an Atlantic Provinces Association of Landscape Architects Advocacy Grant to help organize and fund a field trip to the Grand Pré National Historic Site. Thanks to this grant, local Acadian high-school and Dalhousie Landscape Architecture students had the opportunity to explore the park and discuss how Acadian dykelands impacted modern green infrastructure and agriculture practices. That same year she led a group of students in planning, designing and setting up a mini-park as part of an annual "PARK(ing) Day" event.
"Selena's extracurricular activities bring enthusiasm for the profession and passion toward climate change awareness," added Dr. LeBrasseur.  "She will continue her term as Dalhousie's committee member within the Colleges and Institutes Canada Impact Student and Alumni Advisory Committee working towards the goal of 'Better Futures for Peoples and Communities' as well as her membership on a newly formed Canadian Landscape Architecture Student Association."
"I love that landscape architecture gives me the opportunity to create lasting connections between people and their environment, and I also enjoy bringing a client's artistic vision to life. It's a rewarding process and a rewarding career.
Selena has recently secured employment at a Halifax-based Landscape Architecture firm. Once restrictions ease, she will be moving to Halifax to join the firm but for now she is safe and healthy working remotely from Cape Breton Island.