News
»
Go to news main
Her heart is in Agriculture!
Posted by
stephanie rogers
on May 6, 2021 in
News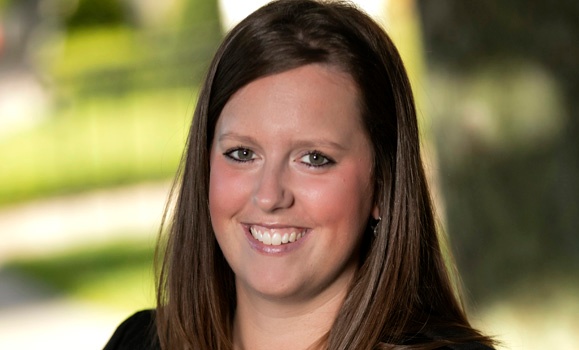 Responding to questions on university scholarship applications, twelve years ago, Carolyn Van Den Heuvel (Class of '10), thought she had a pretty clear idea of what she wanted to do with her career.
"I'd write on my applications that I wanted to work in the agricultural industry, at the producer level, in a capacity that helps move the industry forward," she explains.
It's pretty impressive for a young university student to have such a solid vision for their future. What's most impressive – Carolyn is doing exactly what she set out to do! And she's not just helping move the industry forward, she is leading the agricultural industry forward in Nova Scotia.
Last fall, Carolyn became the Nova Scotia Federation of Agriculture's first female executive director and quite possibly, the youngest. Carolyn replaced executive director, Henry Vissers (Class of '76) as he moved on to a well-earned retirement.
"My heart is in agriculture, it's made me who I am," says Carolyn who was raised on a beef farm, in Antigonish, participated in 4H, attended NSAC, worked as a herdsperson immediately after graduation and has been working with the Federation of Agriculture, in various roles, for the last eight years. "My career path seems like a natural progression and I've just been absorbing information along the way."
The agricultural industry is clearly important to Carolyn. "It's important to me as an individual and it's the industry I understand," she says. "Agriculture is also important to our community in terms of food security. Our farms and industry provide a tremendous amount of product to NS. It's the base of everything we need."
Carolyn admits there are a lot of challenges faced by the agricultural industry today. "There's climate change and changes to our weather patterns, labour shortages both with seasonal labour and middle management, as well as work to be done with public trust."
The Nova Scotia Federation of Agriculture represents 95 per cent of Nova Scotian farmers. In her new role, leading this organization, Carolyn hopes to look at these industry challenges and find opportunities.
"If we can find the opportunities, we can grab a hold of them to move the industry forward," she says. And not just for tomorrow. "I want to be looking at what we are doing today and what we need to do so we are successful, as an industry, in 10 years and for the next generation."
Carolyn believes in working on these opportunities collaboratively. "If we can identify the opportunities to work together, we can really advance the industry." Carolyn says she's very passionate about collaboration. "I truly believe that's where we see the most success in moving things forward."
For Carolyn, agriculture is all about community. "We have such a strong community network here in NS and our farms are extremely diverse. We are diverse in terms of commodity, region, and farm size. There's also lots of opportunities because of this diversity."
Scholarship donors are always told they are making a big difference in the lives of students. But donors who pushed Carolyn to write about her career goals can be pretty proud of their investment. The agricultural community in Nova Scotia is about to be in very good hands.