News
»
Go to news main
A Garden for All
Posted by
stephanie rogers
on May 26, 2020 in
News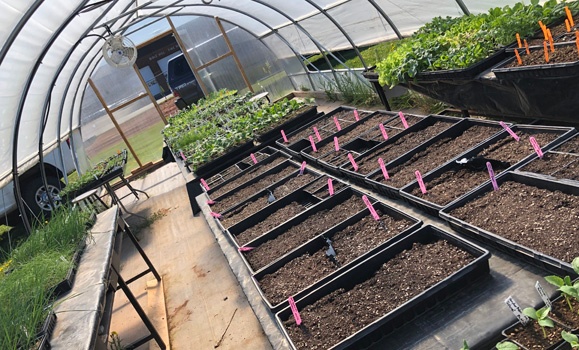 While many gardens sit idle this summer on the Agricultural Campus, one in particular promises to be busier than ever.
Jason Grant, Manager of the Cultiv8 Agricultural Sandbox and Community Garden Manager Mike Main have planted a vegetable garden with all proceeds to be given to Feed Nova Scotia.
"We need some good news right now and those at risk may be suffering as people are giving less due to looming job insecurity," explained Jason. "I believe our local food bank is a chapter of the greater initiative."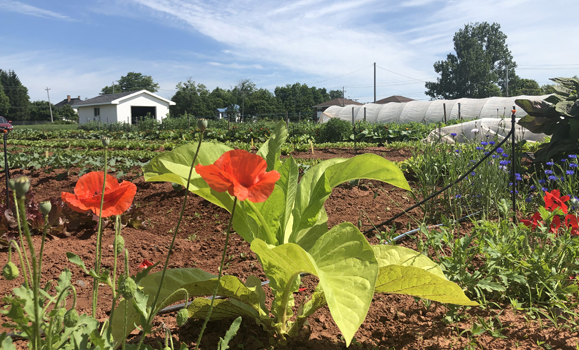 A few thousand seeds have begun to sprout and each of those will yield a range of output from a head of lettuce to many tomatoes or cucumbers or squash.
"We are doing successive planting so we will be able to deploy a market garden methodology - resulting in multiple harvests of certain crops over the summer and into the fall," he added.   
The garden includes four cultivars of onions, five cultivars of lettuce, spinach, broccoli, two of cauliflower, four of kale, eight of peppers, two of celery, eight of tomato, two of eggplant, four of melons, cantaloupe, honeydew, three of cabbage, two of basil, two of zucchini, three of cucumber, seven of winter squash, four of pumpkin and a few will be kept for demonstration and coursework.
"We have to keep this small, to be responsible and to manage it with other responsibilities," said Jason.
They hope to employ several students to manage the garden soon. Stay tuned over the summer to follow the progress of our Feed Nova Scotia Garden.