News
»
Go to news main
Collective Book Launch
Posted by
stephanie rogers
on January 15, 2020 in
News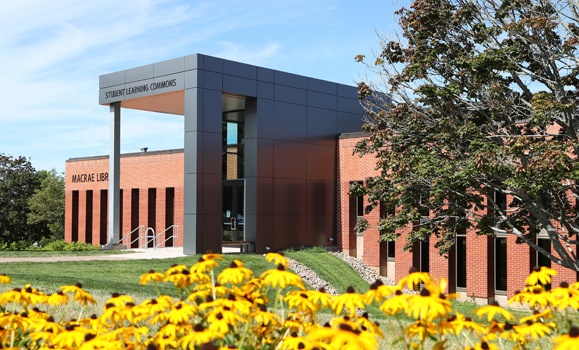 A 'fab four' from the Faculty of Agriculture—with four very diverse research programs—will celebrate recent publications (in book form) through a collective book launch hosted by the Dalhousie Libraries at the MacRae Library.
The book launch will take place in Room 219 of the Student Learning Commons (SLC) at MacRae Library, on the Dal Agricultural Campus in Bible Hill, near Truro, Wednesday, 5 February 2020, beginning at 1 pm.
Dal-AC's Writing Centre Advisor, Dr. Patricia Cove, Business prof Dr. Chris Hartt, social scientist Dr. Kathleen Kevany, and recently retired from Dal Humanities prof and poet Dr. Deborah Stiles, all from the Faculty of Agriculture, will be speaking briefly about, and reading from, their newly published works.
The event is free and open to all and will include refreshing food and drink provided by the authors' home department. Authors will also be available at the close of the reading (2 pm) for book signing as books are available at the event for purchase.  For more information, contact Stephanie Rogers at S.Rogers@Dal.ca or any of the four authors via their Dal email addresses. For more about each of the books, please read below:
Dr. Patricia Cove, Italian Politics and Nineteenth-Century British Literature and Culture (Edinburgh:  Edinburgh University Press, 2019)
Patricia Cove's book examines the intersections of nationalism and internationalism through case studies illuminating the relationships between the Italian unification movement and nineteenth-century British literature and print culture. Her study argues that forging a new state demands both making and unmaking; as Italian unification re-mapped Europe's geopolitical reality, it also reframed how the British saw themselves, their politics, and their place within Europe.
Dr. Christopher M. Hartt, Connecting Values to Action: Non-Corporeal Actants and Choice (Bingley, UK:  Emerald, 2019)
Christopher Hartt's study explores the role of non-corporeal actants on the very real consequences of decisions. The book contains chapters analyzing a wide range of elements, including death-defying free climbers, indigenous people facing the loss of their culture, and corporate figures responding to the #MeToo movement.
Dr. Kathleen M. Kevany, Plant-Based Diets for Succulence and Sustainability (London, UK:  Routledge, 2020)
Kathleen Kevany has edited as well as co-authored and authored studies in this collection, a work which focuses on plant-based diets as interconnected strategies toward health, environment and equity. The systems analysis text addresses the ways in which plant-based diets may simultaneously lighten the load on bodies, wallets, and the planet, at the same time serving to improve human, animal, and planetary health and reverse global warming.
Dr. Deborah Stiles, Burninghouse (Jolicure, NB: Anchorage Press, 2020)
Burninghouse, a retrospective of mainly previously published work focused on the intersection of women's experience, feminism, and the foundations of the planetary ecological crisis, is the third work of poetry by poet/former farmer/recently-retired-from-Dal associate professor in humanities, Deborah Stiles.